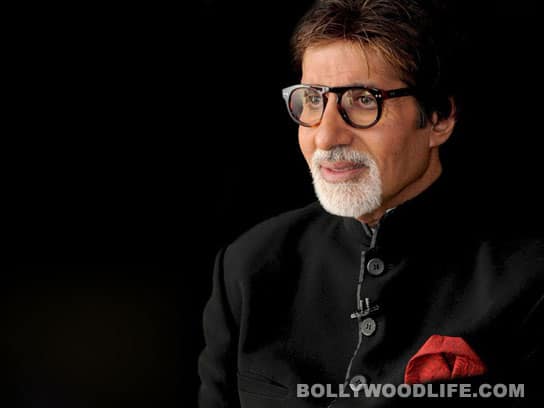 Big B, who will be discharged from the hospital soon after abdominal surgery, has been advised rest in the coming months. The actor is looking forward to spending quality time with his granddaughter…we hope she has a name soon!
Amitabh Bachchan is responding well to medication and is expected to be home in a few days, reports say. But the actor is still far from completely recovered and has been asked to take it easy over the next few months. This means that the actor will have to stay at home till at least the end of May.
While AB Sr has finished shooting for Ramgopal Varma's Department, there's just a little dubbing work to be completed. Apart from that though, Big B has no work lined up till June. His extended cameo for Balki's wife Gauri's English Vinglish co-starring Sridevi has also been completed. He has already signed up for the next season of Kaun Banega Crorepati and Shirish Kunder's Common Man, but the work for both is expected to start only in the second half of the year. Recently, Malayalam filmmaker Blessy approached the actor with the idea of doing a remake of his blockbuster film Pranayam and wanted him to essay the role played by Mohanlal in the original. But Bachchan hasn't given his nod to the project yet. He will take stock of whether to go ahead with these commitments only once he's clearer about his recovery.
As of now, he has no immediate professional commitments and he is not too displeased with the idea either, we know. Even though the star is known to be a workaholic, we hear that he is looking forward to relaxing at home and spending quality time with his granddaughter – and giving her an official name – till he fully recovers. He probably intended it to be so, considering the fact that he didn't accept any work to be done in the first half of the year. Well, Mr Bachchan, we hope that your time with Beti B helps you get back on your feet much quicker!