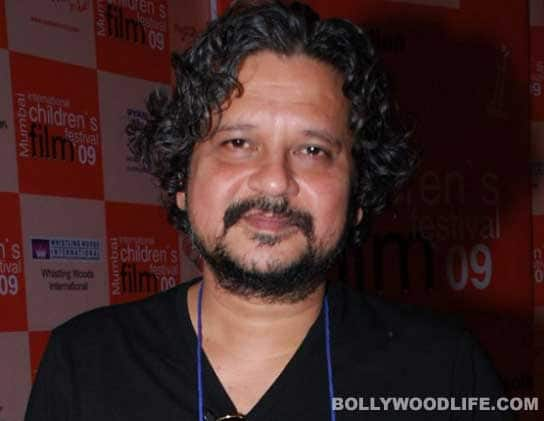 The 'creative director' of the acclaimed Taare Zameen Par (TZP) talks about his award-winning film Stanley Ka Dabba (SKD) and his tryst with the bad, mad world of Hindi movies
We were surprised to hear that you are part of Abbas-Mustan's Players…
No, I am not. Though Abbas-Mustan are wonderful people, our worlds are totally different. The media keeps writing strange things. The last I heard, I was essaying the life of RD Burman in some film, which is totally not true. My primary passion is poetry and writing… I am just leveraging the power of cinema to get a wider audience to the cause closest to my heart: child welfare.
Stanley Ka Dabba has been unconventional by Bollywood standards…
Stanley Ka Dabba is a film that is very close to my heart and it is as real as it gets. It is a first-of-its-kind project. It began when my team and I started doing weekly film and theatre workshops for underprivileged children. Over the last two years, the series of workshops organically grew into this full-length feature film with an original soundtrack, and songs featuring the biggest names in the business. When we began, it was just a workshop; all we wanted was to empower the future of the kids by honing their skills. We had a script, but that was just to keep track of where we were headed.
Stanley Ka Dabba stars around 250 children, most of whom have been part of our workshops. Besides the children, the film also stars Divya Dutta, Divya Jagdale, Rajendranath Zutshi, Aditya Lakhia, Rahul Singh, Shivkumar Subramaniam, Kadambari Kadam and me. The presence and absence of kids changed the film every now and then, but I am very proud of the outcome. The film is made by children and for children… we were there mentoring them and overseeing the process of putting everything in place.
And Fox Star Studios came into the picture…
We never knew it would turn out to be a feature film with songs et al. I showed a rough cut of it to my friend Vishal Bhardwaj, who immediately fell in love with the kids' job. He was so blown over that he called up his friends in the industry and that is how Fox Star Studios came on board. In our country, we don't have people making films for children other than the odd exception of a Bhardwaj. There is a huge void that needs to be filled. The films that kids are being exposed to these days are robbing them of their purity. Sometimes they behave more weirdly than adults. I like the innocence of children and would go to great lengths to nurture it with warmth and love. I prefer the company of pristine children than of the all-knowing-adults who are just full of themselves and think that the world revolves around them.
With the studio on board, there could have been sabotage, like with TZP…
What was there to be nervous about? It was a happy marriage and they came on board only for the fact that they liked the film and thought it should get a wider audience. Even back then (in TZP) I had done my job with honesty and whatever happened is a thing of the past…. I don't believe in holding on to it. I have moved on, have been a part of interesting films and am doing what I love the most: I paint, I write and I spend time with children. Of course, there is a minefield out here. I had a script that I wanted to make into a film in 2008, but at every step there was someone who would try to stop me or create hurdles, so I went into guerilla mode and this film miraculously got made on its own.
2010 was a year of diverse films…
For me, 2010 was only about two films: Vikramaditya Motwane's Udaan and Dibakar Banerjee's Love, Sex Aur Dhokha (LSD). My eyes get teary when I even begin to talk about Udaan. What a pristine film… the way it captures the pathos of growing up in a small town, it is brilliant! The way the stories are woven around and the world that was never before seen in Hindi cinema… it is a landmark film. LSD was again a huge trip and I loved the uniqueness and the honesty in storytelling.
You were last seen in Phas Gaye Re Obama and Bheja Fry 2 in brief roles…
I was not actually friends with the makers of those films. I did them because I needed funds to channel into Stanley Ka Dabba. Also, there was some honesty which I saw in the Phas Gaye… director and thus I did it. Though it wasn't great cinema, it was a quirky way of telling a story, which I liked. Since my Bhope Bhau act in Vishal Bhardwaj's Kaminey, I keep getting the clichéd roles, left right and centre, but I would rather spend that time with children.
The balance of art and commerce in cinema…
I am a painter at heart and I wait for years together to put together a collection that I can display, but I have painter friends who go around booking exhibition galleries even before their paintings are complete. So I can understand when people start marketing their films even before the shooting begins. Having said that, I am also of the opinion that the filmmaker should not get over-indulgent as far as his craft is concerned, like the late MF Husain. He was more of a performer than an artist. I have been at events where he would simultaneously make many paintings, while some maestro would be playing a sarod or some other classical instrument. Painting cannot be a public performance; for me that is indulgence. Some filmmakers get indulgent and start equating themselves with God. At the end of the day, it is just a film and though it has the potential of changing lives, the makers should not get pompous.