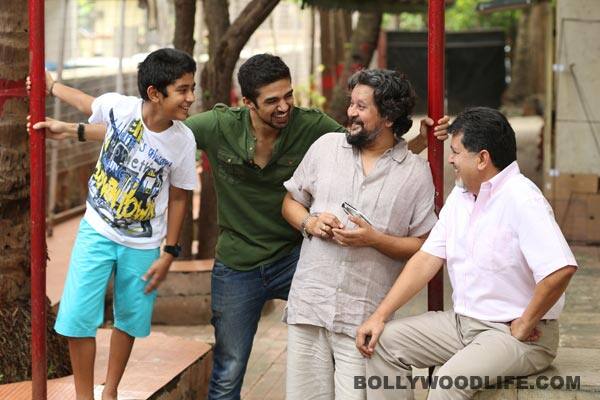 The film, to be produced by Fox Star Studios, also stars Gupte's son Partho who made his debut with Stanley Ka Dabba
Writer-director Amole Gupte had promised to make another 'heartwarming' film after his gem Stanley Ka Dabba. The details of the movie, to be produced by Fox Star Studios, are out now!
Titled Hawaa Hawaai, the film is about 'dreamers', according to Gupte. The filmmaker has roped in Bombay Talkies actor Saqib Saleem in the lead. His son Partho Gupte, who won the National Film Award for his role as Stanley, will also be seen in the film.
Hawaa Hawaai is the story of how a dream can be achieved. Gupte elaborates, "Dreamers possess the might to move mountains. This dream flight is the triumph of human spirit in the wake of adversity…rooted so deep in our ethos that the identification with the protagonists of the tale is instant. I have been so lucky to have netted two magical performers ably supported by an ensemble cast that is equally talented and exciting."
Hawaa Hawaai is set to release on April 18, 2014. And considering Gupte's contribution to films such as Taare Zameen Par and Stanley Ka Dabba, we can't wait to watch his new film. More so with Saqib and Partho in the lead!