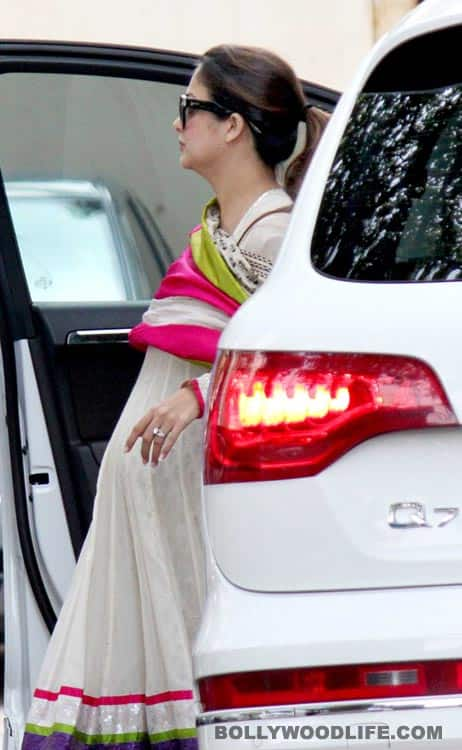 The heavily pregnant actor was spotted during Ganesh puja at Salman Khan's residence
Amrita Arora Ladak was first spotted with a slight baby bump during Shilpa Shetty's baby shower. Remember? And at that time Amu had said she's gained back all the weight she managed to lose after her first baby, now two-year-old Azaan, was born.
Also, Mrs Ladak was heard saying that she would like to have a baby girl now to complete her family. Ooooh! We pray that your wish is granted, Amrita darling.
What's more, when we spotted the heavily pregnant sister of Malaika Arora Khan alighting from her car at Salman Khan's residence, we couldn't help noticing that the lady looked lovely and glowing in the white churidaar-anarkali. Awwww! Nazar na lage.
BollywoodLife wishes you all the best, dear Amrita. And may you have the cutest li'l baby doll as your daughter!