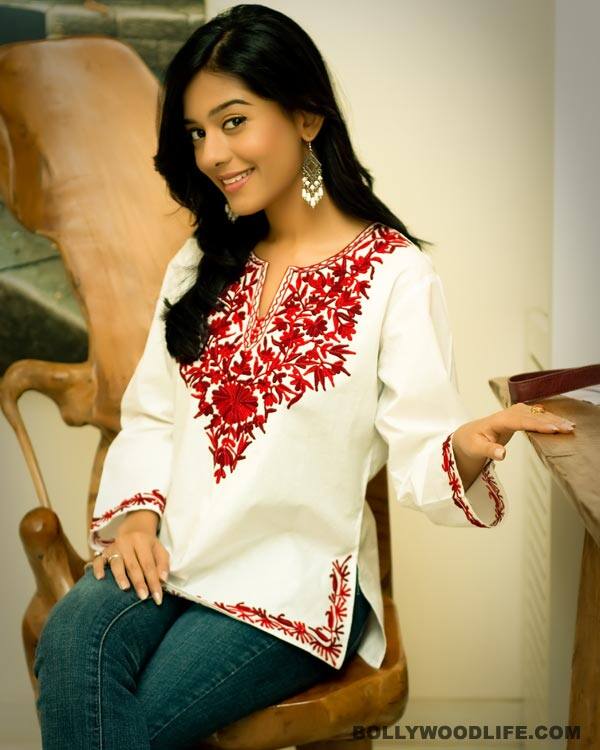 Bollywoodlife cornered the Jolly LLB babe just a couple of days away from Holi. In a freewheeling chat Amrita Rao talked about her plans for the festival of colours, her recent success at the box office, her next film Satyagraha with Bollywood's big daddy Amitabh Bachchan and why is she happy being the-girl-next door in B-town
Just when we wondered if Amrita Rao – the quintessentially shy and soft-spoken star of films like Vivaah and Ishk Vishk – had disappeared from the big screen, the petite babe made her presence felt with the recently released Jolly LLB, starring Arshad Warsi and Boman Irani. The 28-year-old is happy about the fact that her film has netted Rs 25 crores in just ten days of its release. But what makes her happier is that Naseeruddin Shah – the ultimate acting institution of Indian cinema – himself said he liked her performance in Jolly LLB. "I was thrilled to get a message on my cellphone from Arshad Warsi saying that Naseer saab thought that I was fantastic in the film. Arshad and Shah were shooting for Dedh Ishqiya in Lucknow recently when Arshad took the star cast to watch Jolly LLB. Naseer saab liked my performance and I could not believe that. In fact, I was so excited after receiving that message that I told my entire family and my friends and just could not wait to tweet about the appreciation I got from the veteran actor," exults Amrita.
Jolly LLB is a certified success at the box office, but why have you been missing from the silver-screen for so long before this movie?
I have been a little choosy over the last year and a half. Many people were asking me why they don't see me more often on the screen. But Jolly LLB has been a fantastic start to the New Year. Very rarely has this been this subject been used in movies. Generally you only see a portion where courts are shown and those cliched settings of Order! Order! and Geeta pe haath rakh ke kasam khata hoon. So I am really impressed with the film. What I had faith in – from the subject to the script to the direction – has been accepted by everybody. And you will see me in more movies this year, for sure.
Tell us about your experience working with Arshad Warsi and Boman Irani…
When Subhash Kapoor told me that Arshad was playing Jolly and Boman was playing the other lawyer, I was like, voila! I had to be a part of this gang. I had worked with Arshad before, but not as a leading lady. I had also worked with Boman in Main Hoon Na and in Indra Kumar's Pyaare Mohan. When you have such ensconced actors like Boman and Arshad, you take it as a challenge. Arshad has a terrific sense of humour. Our love story in the film was different. We were an arguing, fighting, debating couple, as opposed to romantic love between two lovers. Even the lingo we used in this film – like tu, tujhe, teri be, tere baap ka maal – was very new for me. For me, who has done mushy romantic movies like Ishk Vishk and Vivaah, this film was a different experience.
Are you happy with your career graph?
My career graph has been very smooth for someone who has had no godfather in the industry. I am spearheading almost every aspect of my career. Right from my PR to my contracts to my CA work and everything that comes with being a star. There are so many people desperately waiting to get that opportunity to work in this industry. There are only a bunch of actors or stars who are here working hard and finding an identity in that space – that has been very special for me.
You are good looking and act well too. What in your opinion stopped you from getting into the top league of actors?
I have not faced any major rejections or major problems in terms of my roles. In fact, I have worked some in some superhit films like Main Hoon Na, Ishk Vishk, Vivaah, Welcome To Sajjanpur and Masti that are shown on TV almost every weekend. When I had started out as an actor, there was a phase in my life when I wanted to be number one, but that was the very childish me. Now I have realised that each one of us is so different. In Bollywood, there is no number one, two or three, as such. I think for me it's about the roles. The audience remembers you for your roles.
You are known for a girl-next-door image. As opposed to those glamorous, unattainable B-town queens, you come across as very approachable and look attainable. Haven't you ever thought of becoming the edgy, super-glamorous, unattainable diva?
Never. That is because I never wanted to do something someone had done before. I never wanted to wear clothes because some ABC is wearing them. I don't miss anything. Whatever happened to my life was just perfect.
You have worked with Shahrukh Khan in Farah Khan's Main Hoon Na and now you will be seen with the ultimate shehenshah of Bollywood, Amitabh Bachchan in Prakash Jha's Satyagraha. Tell us about the experience of working with these two superstars of Bollywood…
Oh, the experience was wow! Both SRK and Big B are so much into what they do. Shahrukh Khan makes sure that his lines are always in place. He makes sure that he does his best in one take, every time. There is no such thing as 'I am SRK so I can do it in many takes if I wish to'. The same is true for Mr Bachchan. He is always into the process, getting his scenes right. He is constantly seen rehearsing his lines, mugging the dialogues, improvising them, discussing his scenes with directors. When he does a scene, everybody is so focused. Just imagine the pressure – and yet he gives the best every time! When Prakash Jha told me that all my scenes in Satyagraha were with him, I was like, 'Oh my God!' Though I was not nervous about working with Mr Bachchan, I must confess that he leaves you with a hangover. Especially when you come back from the shoot – you tend to remind yourself that you were actually working with Mr Bachchan!
Tell us about your forthcoming projects
This year, apart from Jolly LLB, I have Satyagraha, which I am shooting currently. The second is Singh Sahib the Great by Anil Sharma; I am working with Sunny Deol for the first time in this movie. I play a television reporter. Playing a journalist is very exciting. I have seen them working very closely around me. So it was fascinating.
WATCH VIDEO INTERVIEW!