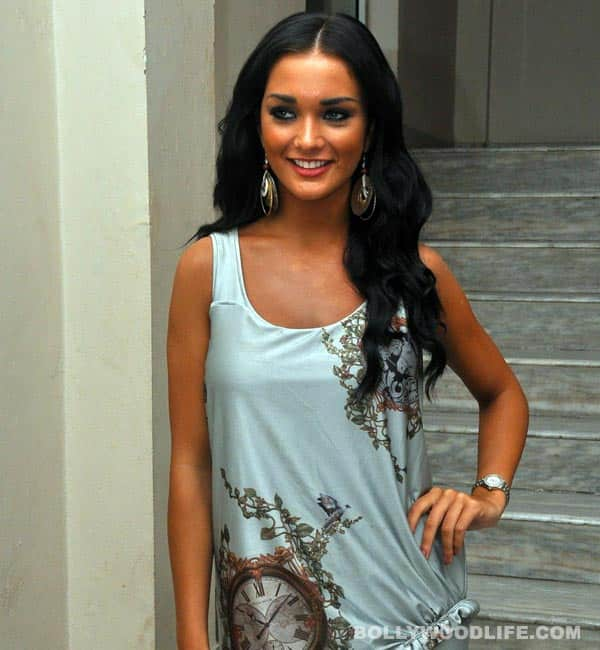 The Ek Deewana Tha actor, who has made a name for herself in Kollywood and Bollywood, turns 21 today
British-born actress Amy Louise Jackson was born January 31, 1992. It's a special birthday for her as she turns 21 today. She'll be celebrating the fact that she's travelled far in more ways than one. After all, how many English girls find a place in the competitive worlds of Kollywood and Bollywood!
Amy has always been attracted by the world of glamour. Back home in the UK, she won a Miss Teen World competition in 2008 and bagged the Miss Liverpool title the following year. She was also a runner-up in the Miss England contest in 2010. After these wins, she signed a modelling contract that gave her a great deal of exposure in Europe.
In fact, it was on a modelling agency website that she was spotted by the makers of Madrasapattinam who were scouting for an actress to star opposite Arya. Amy bagged the role of a young Englishwoman who falls in love with a 'native' in this period film set in the time of the freedom struggle. Both the film and Amy's performance were big hits. The young English girl had arrived in Kollywood, of all places!
Her next role was in Ek Deewana Tha, the Bollywood remake of the hit Tamil film Vinnai Thaandi Varuvaaya. Last year, she featured in Vikram's Thaandavam and has also been signed for the actor's next, I, by Shankar. Amy is also shooting for Yevadu in Telugu.
Not bad at all for a young English girl who was spotted quite by chance. Here's wishing her a very happy birthday!