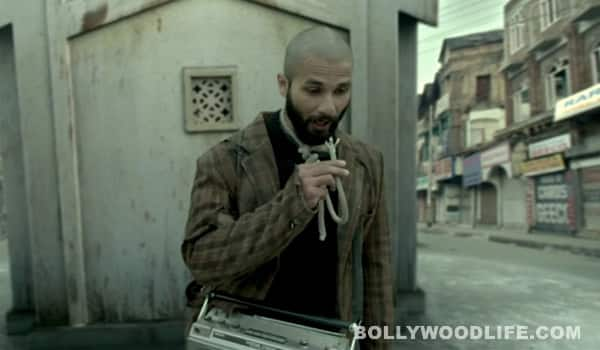 The actor has been praised a lot for his varied looks in the Indian adaptation of Shakespeare's play Hamlet
The R. Rajkumar actor, Shahid Kapoor, has created a lot of buzz with his look in his upcoming Vishal Bharadwaj directorial, Haider, which is an adaptation of Shakespeare's Hamlet. What he sacrificed to bag the film, is a different story altogether…
Vishal Bharadwaj, who's known for his attention to detail, informs that going bald was integral to the plot of the film and there was no getting round it, in any manner. Now a little birdie tells us that Shahid was really excited about the role and if losing his hair was the price he had to pay, he was game for it. Given that the actor's love for his hair is a public affair, it came as a shock to everyone.
Shahid's decision to go bald had an after effect too. The Jab We Met star was under house-arrest for three full months. Why you ask? Firstly, he could not reveal the look of the film to anyone. At least not anytime before his director-producer Vishal Bhardwaj asked him to. Secondly, his other projects required him to have full hair on his head and so he was out of work all this while, quite literally.
Shahid's decision to go bald and grow his beard for Haider did cost him dearly. Guess that's what commitment to a project looks like, what say peeps?