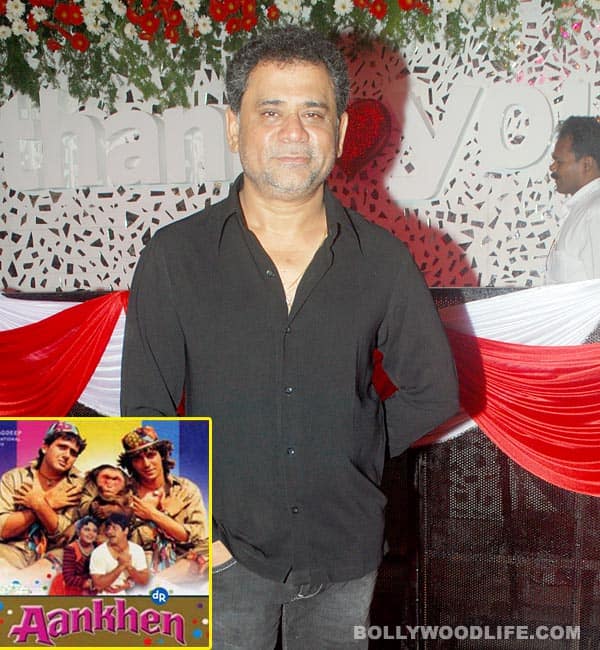 The popular writer of the 1993 hit comedy starring Govinda and Chunky Pandey is all set to start work on the sequel in August this year
Remember Munnu and Bunnu? The crazy duo who tickled your funny bone way back in the 90s? We mean Govinda and Chunky Pandey, who portrayed the two fun-loving Punjabi characters in the David Dhawan-directed film Aankhen, also starring the hilarious Kader Khan as their kanjoos father. The good news is that the makers of the musical blockbuster have decided to make a sequel of the hit comedy, this time titled Aankhen Char.
Produced by Pahlaj Nihalani, who was one of the most successful producers in Bollywood at the time, Aankhen had Govinda in a double role. This time, who will take over? Right now, nothing is known. What we know is that the sequel is set to go on the floors in August this year and is likely to be released shortly afterwards. Hmmm… that's very quick! "We are making a sequel to Aankhen because the movie was a big hit. That time the trend of sequel was not there, but now is the time and we don't want to lose out on the opportunity. As the storyline of the film was also good and audience liked it a lot, we will bring Aankhen Char to you hopefully this year," ecstatic producer Nihalani said in an interview.
The film will be directed by Anees Bazmee, who wrote the original story. The theme of the film will remain similar to the first, but the cast will change, Pahlaj said, adding that the lead characters will again be in double roles. The makers are in the process of finalising matters for the sequel and are in talks with various actors but refuse to disclose anything more at the moment. Nihalani might rope in Chunky and Govinda for a special appearance.
So of the young and talented actors of the new generation, who do you think could reprise Govinda and Chunky's roles in Aankhen Char? Or Kader Khan and his bhulakkad cop friend, Sadashiv Amrapurkar? You tell us!