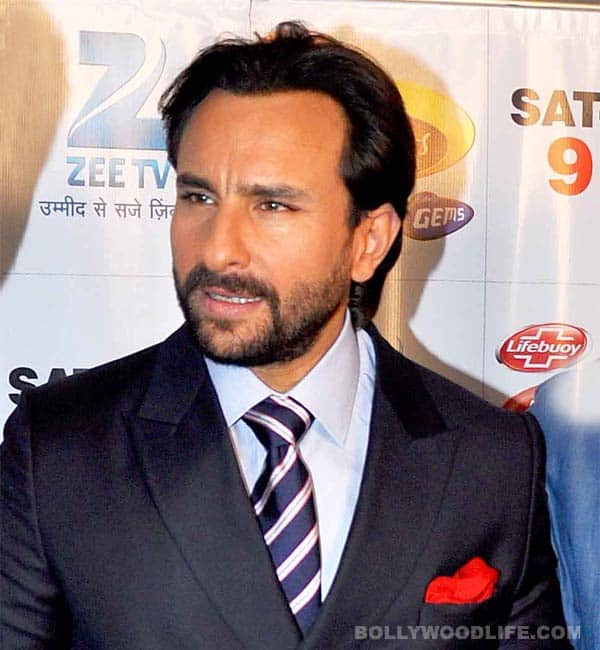 The Humshakals star cast was out for the promotions of their latest movie on kiddie dance reality show recently and onlookers swear that Kareena Kapoor's hubby was being quite a Nawab
Saif Ali Khan recently walked out of the DID L'iL Masters 3. The reason for this impromptu exit wasn't a tiff with his Humshakals director Sajid Khan or then co-star Riteish Deshmukh. It seems Saif was annoyed with the non functional air conditioning on the sets of the dance reality show and took refuge in his vanity van. Onlookers told  a tabloid that the actor was miffed after he overheard somebody say 'Wow, Nawab aa gaya...', he went straight up to his car and was the leave the venue when Sajid rushed to cajole and bring him back. Irritated with the comment and the heat the actor then posed for pictured and left soon.
While Sajid didn't exactly confirm the incident, he defended his hero and said, "It was too hot on the sets as their air-conditioner wasn't working. Saif just wanted to wait for some more time in his vanity van. Besides, he was wearing a suit, so I don't blame him." Saif on the other hand said he wouldn't mind being called a Nawab.
Well, looks like Mumbai's heat is definitely taking a toll on actors too. As for Sajid, with Bipasha Basu missing the film's promotions not having Saif too would come as a major blow, hai na?