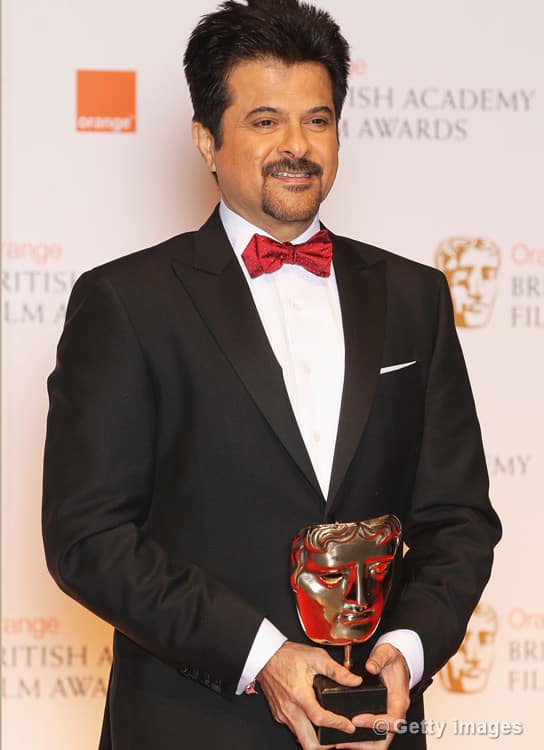 skip advertisement
The Mission: Impossible actor presented an award in his third appearance at the BAFTAs. Indian director Asif Kapadia won best documentary for Senna
Anil Kapoor was seen at the BAFTA 2012 in what was his third appearance at the British Academy of Film and Television Arts Awards (his first was after Slumdog Millionaire). Looking dapper in a black tuxedo with a red bow tie, the actor presented the award for Film not in the English Language to Spanish flick The Skin I Live In, directed by celebrated filmmaker Pedro Almodóvar and starring Antonio Banderas, Elena Anaya, Marisa Paredes. Incidentally, Aamir Khan and Kiran Rao's Dhobi Ghat had missed out in the final nominations of the award category on January 17, 2012.
Another Indian, Asif Kapadia, took home a trophy for the best documentary for his film on the famous Formula 1 racer Ayrton Senna, titled Senna. The director's Irrfan Khan-starrer The Warrior had won Best British Film at BAFTA 2002, after being rejected for Best Foreign Language Film the previous year since its co-producers were British.
By the way, Anil Kapoor won't be with his wife this Valentine's Day and the greeting card he has bought for her is no longer a surprise. We suggest he buy her some diamonds or something on his way back, 'cos the card is not gonna be enough!
Photos: Getty Images