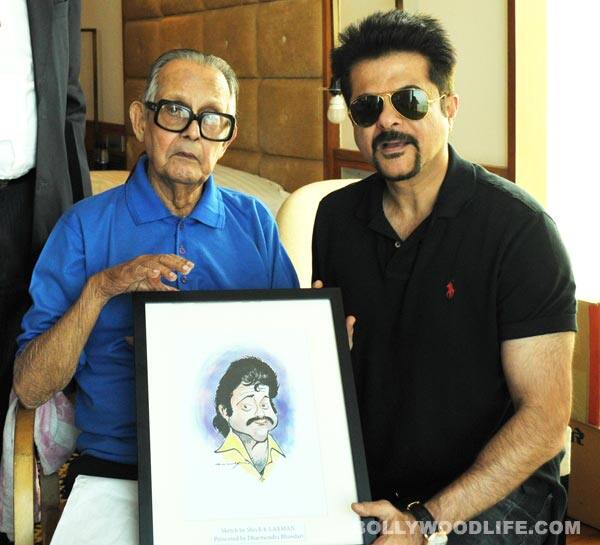 The Indian international actor meets the man behind world class cartoons for a quick tête-à-tête
When Anil Kapoor learnt that RK Laxman has come down to Mumbai, the actor made it a point to meet him. Towed along with his favourite cartoon that Laxman had drawn of Anil from the Ram Lakhan days, Anil visited the 91-year-old artist.
Apparently 25 years ago, the cartoonist had drawn the picture, and someone had given the publication to Anil. The Race 2 actor, who framed the autographed caricature, presented it to the legendary cartoonist. It showcases Anil Kapoor in his Ram Lakhan look. The long hair, frizzy moustache and the hairy chest definitely bring back memories of Anil's hay days.
But the actor has undergone a transformation not only in his style and looks, but he is also one of the few senior actors who's managed to maintain his physique and fitness. Well done, Mr Kapoor!