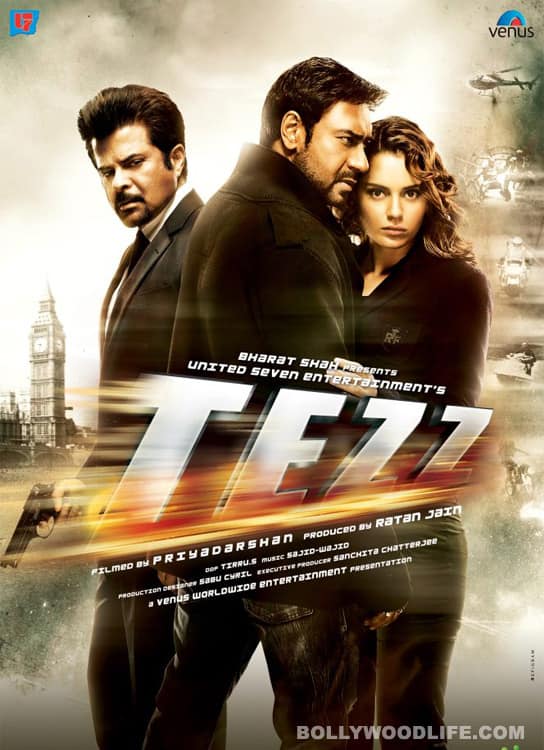 Anil Kapoor's accent has been oscillating between his old Lakhan ishtyle and the newly acquired British one. But is the international star going too far with it?
Anil Kapoor is well known for his Hollywood accomplishments. And the foreign accent is inevitable with every international project. While it worked for his Hollywood assignments the same can't be said about Anil's upcoming film Tezz. Guess the filmmakers and the one-two-ka-four Lakhan forgot that the accent wasn't a natural one. That's probably why it went kaput in Priyadarshan's Tezz. At a recent screening of the film, producer Ratan Jain and Kapoor himself felt that his acquired accent was not synchronising with the rest of the characters in the film.
Did they really think that Anil's little experience in Slumdog Millionaire, the TV series 24 and his blink and miss role in Mission Impossible: Ghost Protocol was enough to rub off the authentic Brit accent? Guess not! Nonetheless, we are glad that they realisation dawned before it was too late. Talking about Anil's role, producer Jain said in an interview, "See, Anil plays a character born and brought up in London. So, he felt that the accent is very important to make it look authentic. However, when we saw the film a couple of days back, Anil felt that his voice was his USP and by speaking in an accent, he was losing out on that." Now that they have figured out the problem, it seems the actor is keen to re-dub all his scenes in the film and go back to his usual accent. Smart move, Anil!