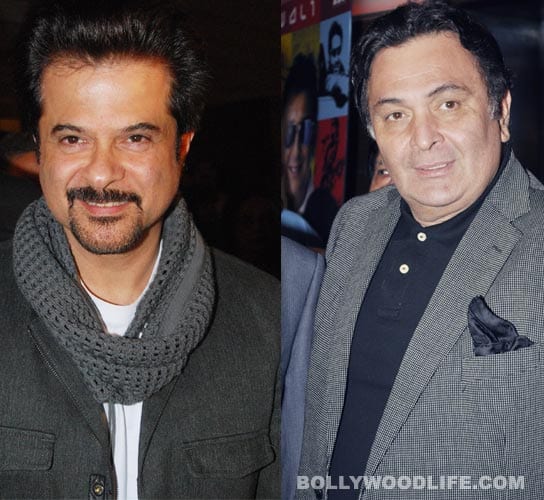 Here are two actors who have started feeling claustrophobic in their abodes. Are Ranbir Kapoor and Sonam Kapoor to blame?
Anil Kapoor and Rishi Kapoor are owners of sprawling bungalows, but that doesn't deter them from pining for something bigger and better. So, what's making their house look small? For Anil, the buildings towering high above him have supposedly dwarfed his bungalow. "Earlier, I could look down on other bungalows, but now I feel like everyone is looking into mine! That makes me very uncomfortable," he says. Many Mumbaikars would empathise with that one. But that's not his only grouse.
He also thinks that since his kids have all grown up, they need more space. Well, maybe Sonam's ever growing wardrobe is to blame. But Anil is not the only star actor who is worrying about wanting more space. Rishi Kapoor, father of the 30-year-old Rockstar Ranbir Kapoor, thinks that his son will enter the family zone in a couple of years (really?), and the house will have to be reconstructed to accommodate another family. "Though I have very good acreage, this house was built ages ago for my family and it has only four bedrooms. It was never meant to accommodate two families, so a reconstruction is imperative. I wouldn't want Ranbir to move out," said the yesteryear actor. Sigh! Playing parents is tough. And these star fathers couldn't agree more!