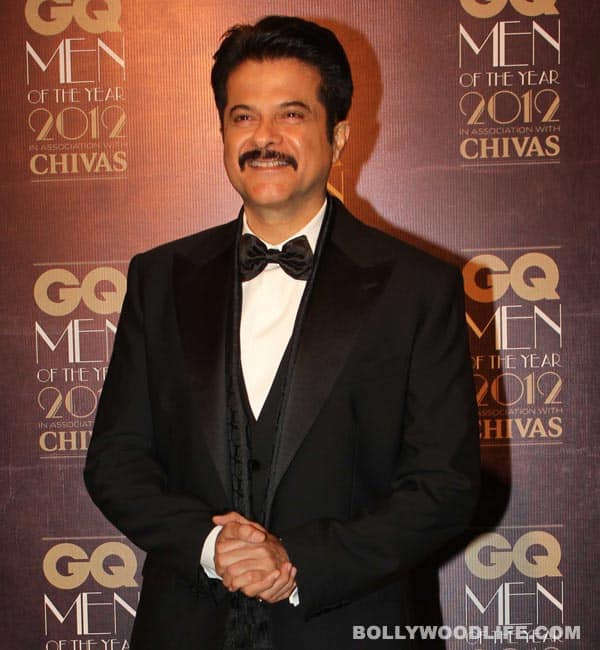 The Slumdog Millionaire actor has impressed the international designer duo Domenico Dolce and Stefano Gabbana with his evergreen and stylish personality
There must be something special about Anil Kapoor that has gone largely unseen, unacknowledged by Bollywoodwallahs, but it certainly has impressed the firangs enormously. After Danny Boyle's Academy Award winning film Slumdog Millionaire, which placed Anil firmly on the international map, the 52-year-old actor went on to do a cameo in Tom Cruise's action film Mission Impossible 4: Ghost Protocol. If that wasn't enough, the jhakaass actor was immensely appreciated for his work in the American television series 24.
And just when Anil is making his presence felt in Hollywood, here comes news that will help the ever-smiling actor be recognised as a style icon not just in India, but overseas too! Recently the actor got an offer from the internationally acclaimed designer duo Dolce and Gabbana to dress him. At an awards function the Kapoor was highly praised for his youthful and stylish look. After a few days, Anil got a call from the celebrated designers themselves. He was quite surprised to speak to them and got even more excited – and we know what that is like, don't we! – to be complimented for his sartorial sense. Anil's debonair looks, his energetic persona and his ability to look effortlessly stylish in every ensemble he wears has always made him a fabulous red carpet regular.
Anil will soon meet the Italian designer duo who will style the actor for various public appearances, awards ceremonies and exclusive dos. We at BollywodLife have always appreciated Kapoor's immaculate dressing sense.We also think that Anil has every element in him that lets him carry whatever he wears with right attitude and panache. And now D&G will only make the handsome actor look even more stylish and dapper with their unique creations. Good going, AK!