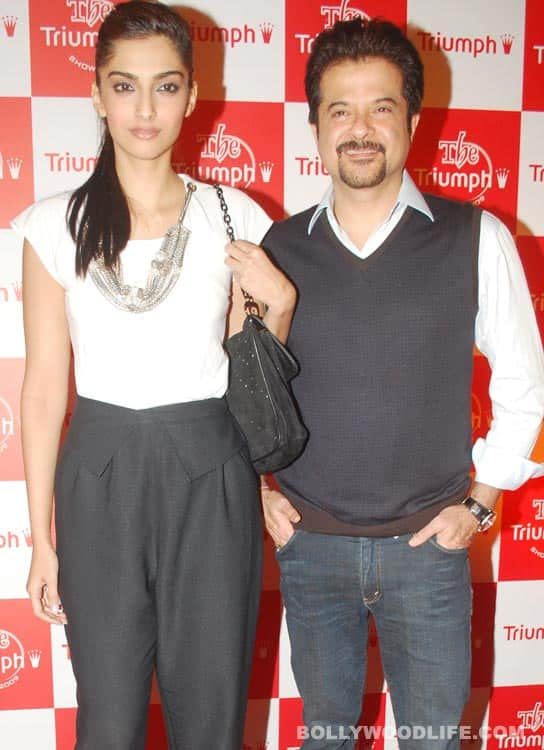 After making Aisha with Sonam Kapoor, The Mission Impossible star is set to produce yet another woman-centric film that might star his daughter again
Sonam Kapoor is still trying to find her footing in Bollywood and another film with her father Anil Kapoor would only help her! The father-daughter duo paired up together last time for Aisha starring Abhay Deol, which was produced by Anil. The film was based on the famous British novel Emma. Aisha tanked at the box office but that has not deterred the 52-year-old actor from taking his chances and making films on subjects that are close to his heart. Anil has fascination for woman centric films which are very few and far between in our male-dominated industry.
Anil's younger daughter Rhea is currently busy developing the script for his new film. Anil believes the young Kapoor gal is very particular about casting and will sign her sister only if she feels that Sonam is right for the role. The Jhakaass actor believes that more women-centric films need to be made in Bollywood. But we sincerely hope that with his new film the Mission Impossible actor will not repeat the mistakes he had made with his last outing Aisha. The script wasn't meaty enough and the acting was not anything to write home about either. We hope the producer in Anil must have figured that out and we hope he will give us a better film this time around.