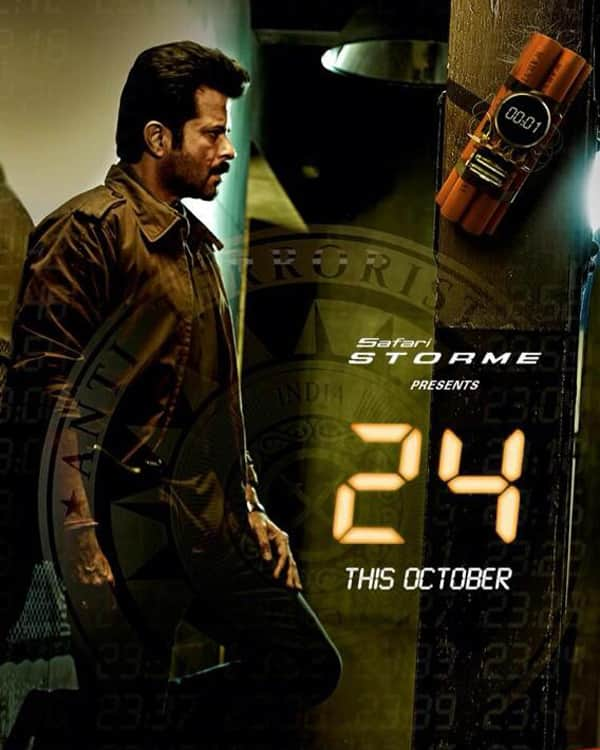 The birthday boy is thrilled about his TV series being a hit and hopes to entertain the audience again
High on the success of his debut television venture 24, a political thriller that ended last weekend, its producer and lead actor Anil Kapoor says that they will embark on the second season from January next year. He promises that the next part will be even better. Looking back on 24, which was beamed on Colors channel, Anil said, "When my team and I got down to making 24, we never thought it'd have this kind of an impact. But it changed television viewing habits. People, who never watched television, were hooked. Now we're going to start preparation for Season 2 of 24 from January. Hopefully it'd be even better than Season 1," he added.
Anil took the plunge into television after more than three decades in filmdom and reaped rich dividends. From 24 Anil flew straight to Dubai for his next feature film Welcome Back. Anil recounts how on Saturday, the day the last episode of 24 was aired, he was badgered in Dubai by the entire team of Anees Bazmee's Welcome Back to know who the real villain of the show is. "Dimple was after me. She kept insisting, tell, tell, tell who is the villain. I told her to watch it in the night. There was no way I was going to give out the end before the last episode was aired. Suppose someone had tweeted? My entire finale would have been f…ked," said Anil.