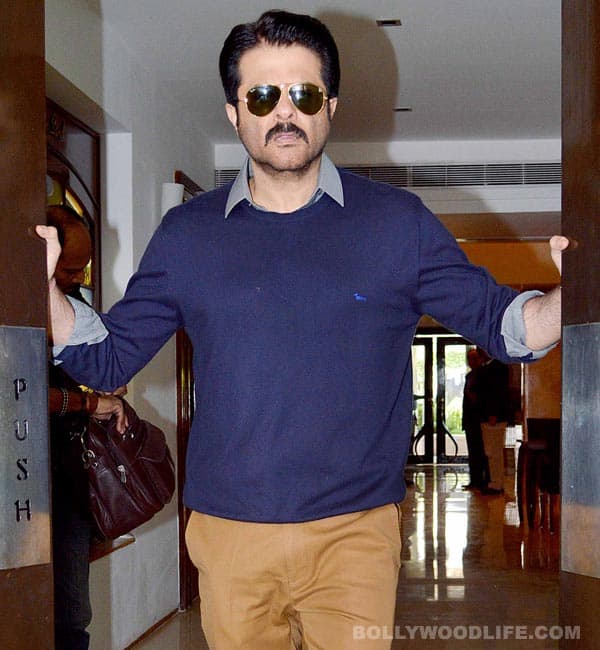 The trailer of Anil Kapoor's debut TV show will hit the theatres with John Abraham-Nargis Fakhri starrer
Though Anil Kapoor has remained hush hush about his small screen debut, we'll soon get to see the first trailer of 24 on the big screen! Apparently, this is the first time that the first look of a serial will be revealed on the big screen before getting a TV release. The Kapoors have a unique style for everything, no?
The initial plan was to attach the promos with Chennai Express. However, the trailer wasn't ready so the release date was postponed. In fact, we think that the delay could be intentional as 24 and Madras Café belong to the same genre. Both, the TV show and the film are thrillers that revolve around terrorism.
24 is an upcoming Indian TV series based on the American series of the same name. Currently, 24, the most expensive fiction show on Indian television and is being shot in different locations in Mumbai, which include places like Sewri, Manori, Cotton Green and Worli Fishermen's Wharf. The Slumdog Millionaire actor feels that he saw the real face of Mumbai while shooting for 24. He says, "This city has given me so much. While I have grown up here, I never got a chance to explore the city as much. But while shooting for 24, I have seen the heart of the city and it has been a touching experience discovering the real Mumbai."
We thought he must have seen enough of real Mumbai in Slumdog… Anyways, we genuinely await the release of the action packed trailer of 24 as the makers say that they hope to set new standards for television in India with this show. All we can do now is wait and watch and decide for ourselves!