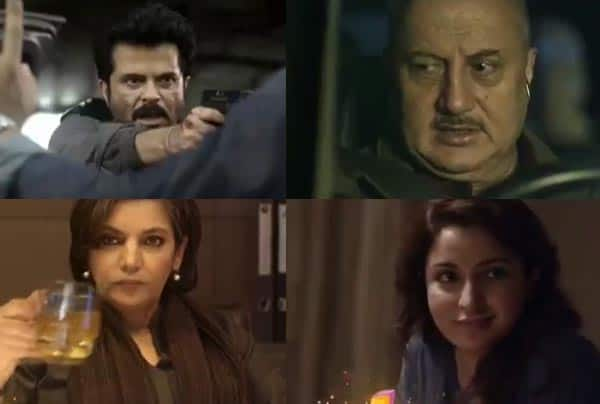 Come October, Colors is all set to unleash the Indian adaptation of America's award-winning TV series on audiences in India…
Anil Kapoor's long wait to release the Indian adaptation of America's award-winning TV series 24 is finally coming to an end! The espionage thriller that plays out in real time and has been an unprecedented success worldwide sees Anil playingthe lead protagonist, Anti-Terrorist Unit chief Jaisingh Rathod. If you remember, his American counterpart is Counter-Terrorist Unit agent Jack Bauer, played by Kiefer Sutherland.
The much-anticipated trailer of the jhakaas actor's TV series was unveiled in Mumbai yesterday evening at a multiplex. It starts with Anupam Kher's warning – 'Agle 24 ghante ke andar kisi assassin ki goli par Aditya Singhania (political leader) ka naam likha hua hai'. Enters Anil Kapoor in and as Jaisingh Rathod; he has only 24 hours to crack the mystery and stop the assassin from killing Singhania. For him, every minute is crucial. From veterans such as Shabana Azmi and Anupam Kher to actors Tisca Chopra, Mandira Bedi and Rahul Khanna, 24 promises to be a big screen-level multi-starrer on the small screen.
Backed by a skilled creative team, 24's unique narrative, iconic sets, slick editing and high-definition recording will create a superlative experience for Indian viewers. This October Colors bring you those special 24 hours of Rathod's life in 24 episodes. Are you ready for the action?