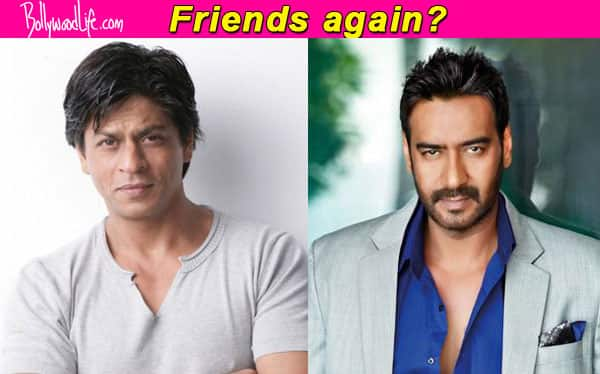 Does Action Jackson trailer coming out with Happy New Year signal a new friendship between SRK and Ajay?
Shah Rukh Khan and Ajay Devgn might not be BFFs, but they have reached out to each other at a professional level. Last month, Ajay agreed to attach the trailer of Happy New Year with Singham Returns. Now, in a payback of sorts SRK will be attaching the trailer of Ajay's Action Jackson with his big Diwali release Happy New Year, we hear.
While the two are maintaining a healthy professional relationship, but it won't be surprising if their personal friendship rekindles in coming days. And Rohit Shetty, who shares a good rapport with both Ajay and King Khan is trying his best to bring them together. Or has he accomplished in this mission?
Well, we'll know soon.