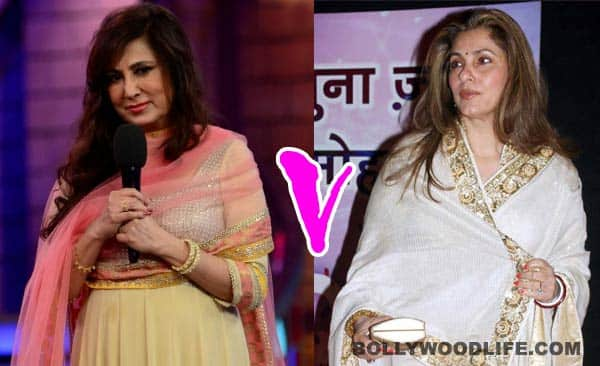 There's a new update to Bigg Boss 7 ex-contestant Anita Advani's case against her lover Rajesh Khanna's family
Anita Advani, late actor Rajesh Khanna's live-in partner and Bigg Boss 7 ex-contestant, had filed a case against Khanna's wife, actor Dimple Kapadia, his daughters Twinkle Khanna and Rinke Khanna and son-in-law Akshay Kumar under the Protection of Women from Domestic Violence Act.
Kapadia had filed a petition against the case saying she was legally the wife and therefore had a right to his properties.
At the hearing at the Bombay High Court recently, Justice Sadhana Jadhav asked the Mumbai police to produce the case papers before the court on October 11.
The court is already in possession of pictures and CCTV footage submitted by Advani, which shows that Khanna's signature was taken forcibly on his altered will, say reports. The footage also shows Anita as the late actor's live-in partner in his bungalow Aashirwad.
Advani was allegedly driven out by Kapadia and is asking for maintenance from the family.
ALSO READ: Bigg Boss 7: Anita Advani eliminated