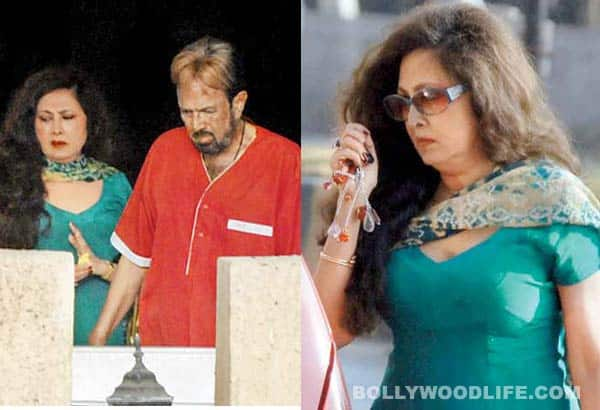 Most people were shocked when a certain lady came forward claiming to be the superstar's live-in partner. Here are some startling facts about the mystery woman who is said to have been Khanna's companion for eight years
On the day Rajesh Khanna passed away, Anita Advani slapped a legal notice on his family demanding that they not evict her from Khanna's bungalow Aashirwad, claiming to have been his live-in partner for over eight years. Who is she? Where did she come from?
Anita has been living very close to Khanna's residence all along. Earlier, she resided in Tulsi Mahal building near St Theresa Church in Bandra West, Mumbai with her family. Later she moved to Marilyn House on Waterfield Road with her middle sister Shanta and her mother. Anita was the youngest of three girls.
The residents of Marilyn House say that someone by the name of Anita Advani did live in the building, but admitted that they hadn't seen her for many months.
Anita also has Bollywood links, apart from her connection to Khanna. In the '80s, she approached filmmaker Rajkumar Kohli asking him for a role. Kohli gave her a break in the film Saazish in 1988, in which she played Mithun Chakraborty's sister Geeta. This was her first and last film. Interestingly, this movie also starred Dimple Kapadia in the lead role.
But how and when did she come in contact with Rajesh Khanna? And can she prove that she was actually living with him? We'll have to wait and watch as the mystery slowly unfolds.