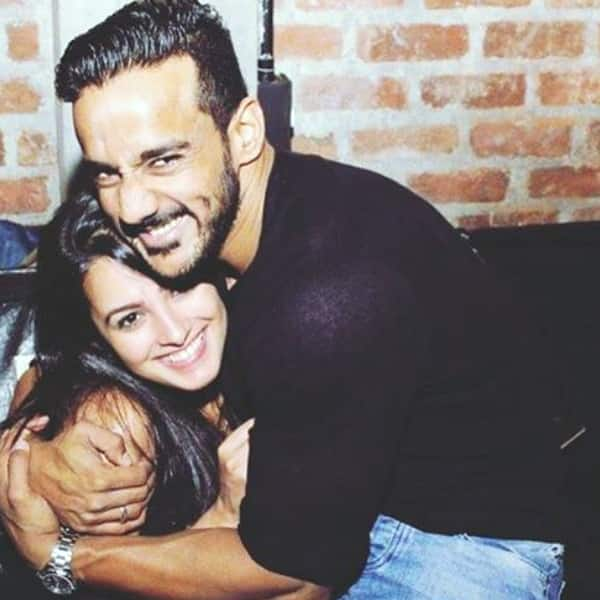 Recently, Yeh Hai Mohabbatein actress Anita Hassanandani celebrated her marriage anniversary in Shimla with husband Rohit Reddy. Anita and Rohit were seen re-enacting the famous rain sequence scene between Shah Rukh Khan and Kajol from the most romantic movie 'Kuch Kuch Hota Hai'. The couple are know for their love for travelling and post the sweetest stuff on Instagram.  From sexy beach shots to cute PDA moments. Kuch Kuch Hota Hai is one of the most loved movies of all times. The bubbly rom-com was on the checklist of all girls, the iconic scene of Shah Rukh Khan and Kajol dancing in the rain became instantly famous and still gives us the goosebumps.
Rahul (Shah Rukh Khan) and Anjali (Kajol) meet after years when he is widower. Feelings are rekindled and he calls her for a dance. It is raining and both do a waltz. The scene is one of the most cherished one for every fan of SRK-Kajol jodi.
Coming to Anita, the actress shared the video on her official Instagram account and wrote,"#filmiiii us! Don't miss my instructions while shooting it to my non actor hubby ???????????? post gym#Romance ????????????@rohitreddygoa." Duo Anita and Rohit made our memories fresh with the sweet video and we have fallen in love with them all over again. It seems like the film was playing and Anita decided to instantly make this video. It was a cute thing to do on a romantic break. Take a look:
(Also read: Yeh Hai Mohabbatein's Anita Hassanandani has the SWEETEST thing to say about marriage)
Anita Hassanandani and Rohit Reddy got married in a fairy tale wedding in Goa in 2013. RoNita's bond is growing strong with each passing year.