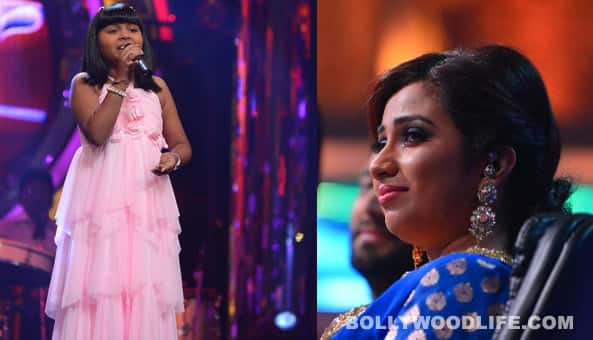 The 10-year-old singer from Bangalore is the winner of the popular reality show
Anjana Padmanabhan was declared the winner of singing reality show Indian Idol Junior by megastar Amitabh Bachchan. The talented girl, who is the first Indian Idol Junior, left behind Anmol Jaiswal from Jummu, Debanjana Karmakar from Kolkata and Nirvesh Dave from Ahmedabad in the race. Anjana always impressed the judges with her performances and was touted as one of the strongest contender to clinch the trophy. Veteran music composer Pyarelal was also in awe of her singing when he graced the show just before the finale.
Shahid Kapoor, Priyanka Chopra, Ram Charan Teja and Amitabh Bachchan made the grand finale of Indian idol Junior a memorable affair with their presence. Anjana, who was surprised after she was announced the winner, received the Indian Idol trophy from none other than Big B.