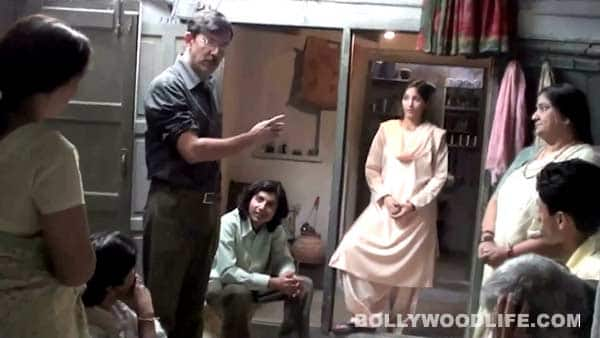 Watch the ensemble cast of the movie rehearsing and enacting the scenes!
Think Rajat Kapoor and Sanjay Mishra in the same sentence and you know there will be magic. It has something to do with Rajat – an actor-director-writer – and his sensibilities of cinema that keeps us waiting for his creations – remember Bheja Fry and Phas Gaye Re Obama? Needless to say, add the multidimensional acting skills of Mishra, and it has to turn into a great movie.
The video of the making of Ankhon Dekhi proves that one doesn't need five star locations, expensive outfits and item numbers to make a movie. Aankhon Dekhi will once again unfold the already known fact that ultimately, the heart of cinema lies in the story. The video shows a humble location in Delhi and one can see actors like Sanjay Mishra, Seema Bhargava, Maya Sarao,  Namit Das, Brijendra Kala and Rajat Kapoor rehearsing their parts with utmost conviction.
Well, all we can say is that Ankhon Dekhi might just be the most entertaining movie. We don't know about you, but we surely are waiting for this one to release. Go ahead BollywoodLifers, watch the video and leave your comments to tell us what you think.