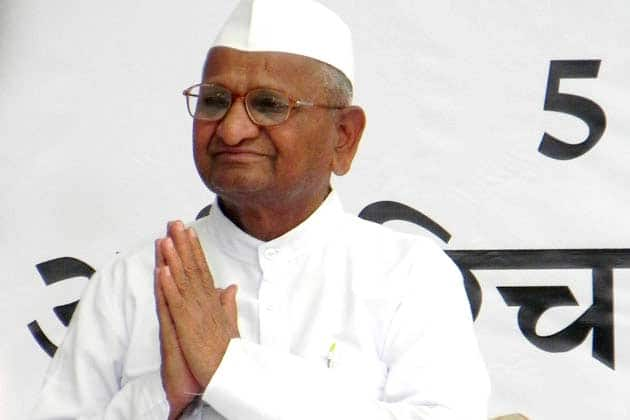 The anti-corruption crusader who created a movement like no other with his strong resolve and clean political ideologies will now make his film debut with a Marathi venture titled Aandolan!
Yes, he might not be willing to create a political party of his own to fight an election, but he is all set to make his agenda clear with a movie of his choice-a venture that can resonate with his firm resolve and a dream to see a better India. Anna Hazare will be making his film debut with Marathi movie Andolan in which he will be playing himself.
Directed by Prashant Madhukar Rane Aandolan is about four children who are inspired by personalities like Mahatma Gandhi, Subhash Chandra Bose among others to create a movement. We hear that so impressed was the veteran social activist after watching the special screening of the movie that he just wanted to be a part of it. The director then had to make some minor changes to have Anna on board as the chief narrator or sutradhar.
Interestingly, the movie is shot in Aanna's home town, Ralegaon Siddhi and the makers are planning to release this project real soon.