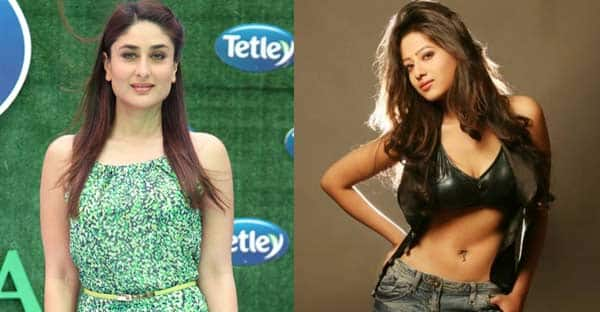 No, this time we aren't talking about the 2 States actor Alia Bhatt who is often compared to Bebo, then who is it? Read on to find out…
If someone were to tell us that Kareena Kapoor shares an uncanny resemblance to the Hollywood socialite Paris Hilton we would yawn at the obsolete information. But the latest scoop comes from Shimla where Samrat & Co.'s debutant actor Madalsa Sharma was mistaken as the Gori Tere Pyaar Mein actor by the onlookers at the sets.
This isn't the first time that Bollywood is welcoming actors who resemble other established actors. Remember Sneha Ullal who was believed to be Sallu's Aish for the longest time? Perhaps Madalsa's clear skin which glows brighter than the day and her light eyes confused the crowds. As far as resemblance is concerned we hope that Kavita Barjatya's launch pad sets Madalsa's career soaring as high as Bebo's in the future.