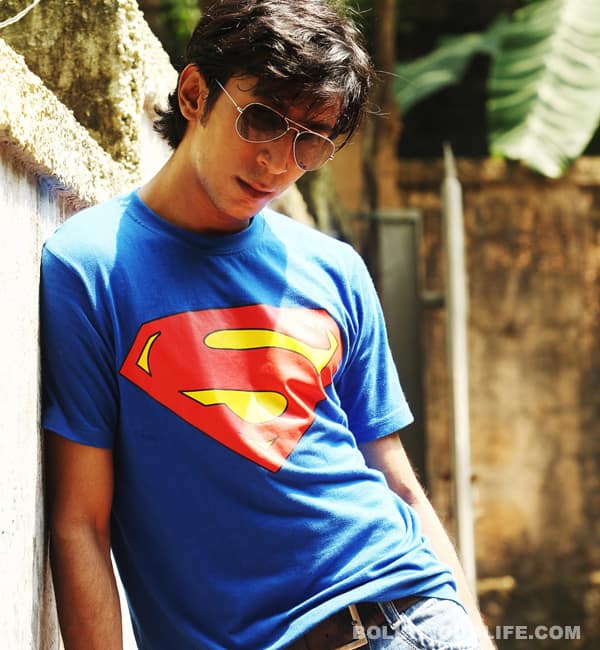 The Love, Sex Aur Dhokha actor talks about playing parallel lead in the soon-to-release film Kismat Love Paisa Dilli and his aspirations to be leading man…soon
Anshuman Jha made his big screen debut with Dibakar Banerjee's Love, Sex Aur Dhokha, which became the sleeper hit of 2010. After experiencing success with the film, the actor has been picking and choosing his projects with great care. Even as he works on being the protagonist in Janaki Vishwanathan's Bakra, he doesn't mind playing the second lead in Sanjay Khanduri's Kismat Love Paisa Dilli. The actor talks about slugging it out in B-town.
We hear a lot of talk about rape and there seem to be quite a few sex jokes in KLPD…
Sex comedy is one aspect of the film. There is a Haryanvi gang – high on testosterone – and that's the sexual comedy element. But otherwise it is a comic thriller – race against time kind of movie. Like Sanjay Khanduri's Ek Chaalis Ki Last Local was a story of one night in Mumbai, KLPD is about one night in Delhi.
Did you decide to do KLPD because you liked Ek Chaalis Ki Last Local?
I saw it on DVD some time after its release and I loved it. I especially liked the way Sanjay Khanduri brings out the character of the city. Also, when he approached me for KLPD, he said that that 'This is the role of an angry young man and I wrote it thinking of you'. We ended up talking for hours and just hit it off from there.
Is your role a comic character?
Not really. He is a simple 21-year-old guy who ends up in crazy situations and goes mad by the end of it. It's a parallel track in the film. When bad things happen to others, it seems hilarious to you sometimes. That's how you'll feel when you see my character.
After winning accolades for LSD, are you okay with Vivek Oberoi and Mallika Sherawat hogging the limelight with KLPD?
Nunna, the character I am playing in KLPD, is a one off. Honestly, I had promised myself that I would never do a best friend kind of role. But Nunna has a parallel track in the film. And my track merges with Vivek's story in the interval. But yes, I could do it at this point. After my next few releases where I am playing the protagonist, I am not sure if I would have done this film. KLPD has come to me at the right time.
And I am not worried about Vivek and Mallika hogging the limelight. They are the hero and heroine of the film, and they should be in the spotlight. Vivek, in fact, is a generation ahead of me.
What was it like working with Ashutosh Rana?
I really admire Ashutosh Rana. I remember watching Sangharsh as a kid and I was damn scared! Doing a scene with him was challenging…and fun.
You play a hairstylist in Bakra, right?
Yes, a hairstylist from a village who falls in love with a village girl. My character has to transport a child and his goat, and the journey changes his life. The goat is called Shahrukh Khan in the film and it's going to be an integral part of our promotions for Bakra. The goat is going to travel everywhere with me.
Is it frustrating to wait for the right kind of film…going for months without work?
That's where theatre helps me. Many use theatre as a stepping stone to movies. But I don't look at it like that. Whenever I get the time and the chance, I get back to performing on stage. I produce, direct and act. Yes, at times it's frustrating. There are films you nearly do or don't do. Sometimes you wonder if it would have been better if you had done a certain film. But Subhash Ghai taught me this: "Wait like an actor instead of looking like an actor".