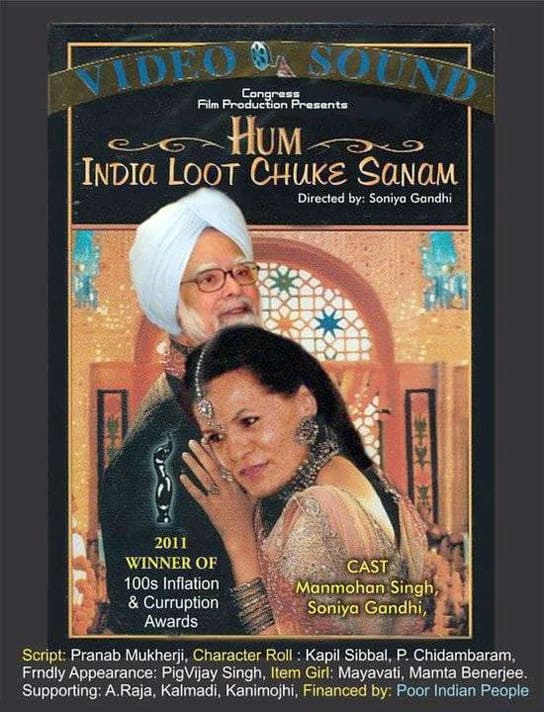 Creative inspiration for popular movements can come from Bollywood – here's one cool example of it…
We have seen how films can be inspired by real life. But here's an example of how real life can be influenced by Bollywood, creative spellings and all! Proof is this image which came to us as a popular e-mail forward. Amidst all the tools being used to aid Anna Hazare's fight against corruption, here's a creative one! After the Singham video (where Ajay Devgn's face was replaced by the Prime Minister's face), Manmohan Singh finds himself in the poster of the 1999 film Hum Dil De Chuke Sanam. Filmy! Very filmy!
ALSO SEE: Did Ajay Devgn rope in Dr Manmohan Singh to promote Singham?