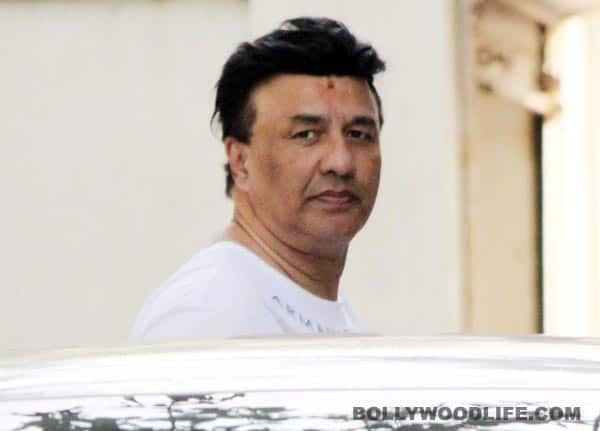 The music composer's antics can sometimes drive his audience nuts, we agree. But is that reason good enough to mourn his being….errr…alive?
Word spreads like wildfire on a social networking site. And a teeny-weeny while ago a Facebooker decided that he'd had enough of Anu Malik, the composer's sad jokes and his 'inspired' tunes. So do you know what he did? Pasted a message on his social networking site saying: "Another Sad News in Entertainment Industry…….Anu Malik was found alive in his apartment today. L" Hawww!
Watching re-runs of episodes of the reality television shows that have Malik as a judge can irk you sometimes. Those spur-of-moment compositions, the gyaan and whatever else you can think of does get you at times. We totally understand. But mourning someone's hale and hearty-ness is just plain rude, isn't it?
What's more, latest buzz suggests that the composer is happy, smiling and thanking his stars for the songs he has bagged for films made by the Yash Raj Films banner. And it just doesn't look good to burst Anuji's ecstatic bubble right now, no? Wethinks it's really not fair. But who can stop a post that's going wildly viral on the social network?
Anyway, not knowing what else to do, we have to wonder how AM will react to this one. Any clue, readers?