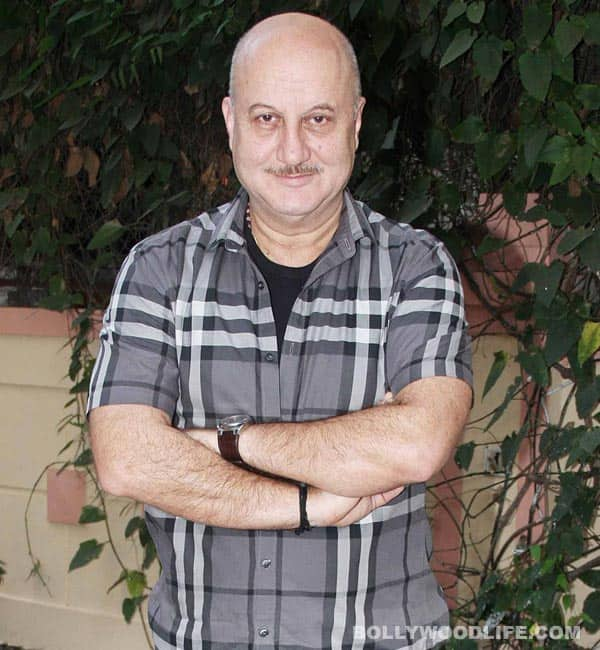 The legendary actor will be seen doing a cameo role in the action-thriller
Anupam Kher is playing the role of a Research and Analysis Wing officer in Anil Kapoor's 24. When asked what made him take up this role, he said, "The real reason is, four years back I moved in to Anil Kapoor's lane, one house away from his home. And for the past four years, he has been sending me breakfast, snacks, lunch and dinner; I had no choice but to say yes, no?"
The actor said that he is proud of Anil for taking up such a challenge and he finds 24 quite engaging. "24 is an engrossing and engaging series. I have seen two episodes and it seems good. Anil commands a lot of respect in the audience for the kind of work he has done. He has popularity to pull off something like this. People will enjoy seeing him and the show, unless they mess it up which I doubt," said the veteran actor.
So has Anil Kapoor changed in all these years? "Anil is much more settled as a person. He is sure of things he wants and doesn't want. I don't think he would have done something like this 10- 15 years back. The best thing about Anil is that he is not afraid to take risks," said Anupam.
The actor will also be doing some hardcore action in the series. He said, "All my scenes are action sequences in the show. I joined Anil Kapoor's gym to prepare for this role."
24 will premiere on October 4 and will be aired at 10pm Friday and Saturday for 12 weeks.
WATCH: Anil Kapoor's 24 trailer: Rugged, intriguing and intense!