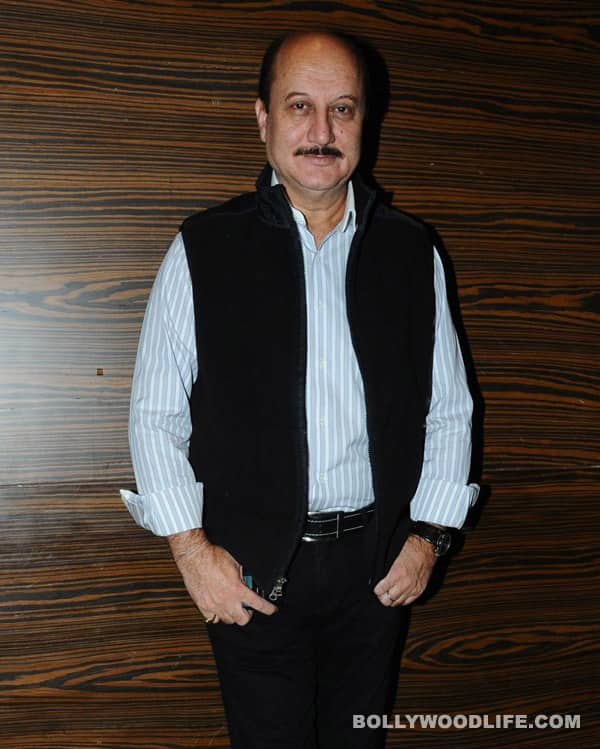 After Anil Kapoor and Irrfan, the versatile actor is latest to rub shoulders with Hollywood hotties
Okay, we are guilty of miring fact with a little bit fiction when we say that Hollywood heartthrob Bradley Cooper consulted Bollywood actor Anupam Kher. The truth is – it's an act for the big screen. The Hindi film actor who is well known for his varied roles – villain, father, uncle et al – makes his first appearance in a mainstream Hollywood project titled The Silver Linings Playbook. Kher plays Dr Patel, a therapist to Bradley's character. The film – an adaptation of Mathew Quick's first novel Pat Peoples – stars current international hottie Bradley, veteran actor Robert De Niro and rising starlet Jennifer Lawrence.
We checked out the film's trailer and discovered that Kher has a short, yet noticeable presence in it. Not only does he appear twice in the promo, but also has dialogue in it. That's quite unlike the way Anil Kapoor and Irrfan Khan were presented in their recent Hollywood biggies. Remember how the jhakaas star was seen in passing in the Mission Impossible 4 promos and the Namesake actor was seen only in the second trailer of The Amazing Spider-Man?
Let's hope there's more meat to Mr Kher's role in The Silver Linings Playbook.