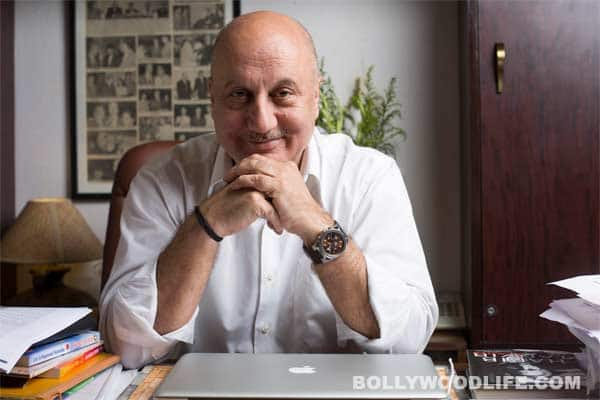 One of B-town's talented actor is not politically correct and does not mind voicing his support openly for his favourite leader or political party
Anupam Kher, whose wife Kirron Kher is contesting the Lok Sabha elections 2014 from Chandigarh as a Bhartiya Janta Party (BJP) candidate, believes Narendra Modi can take the nation to another level as the prime minister. Clarifying that his wife Kirron is not the reason for his supporting Modi, he said, "My vote goes to Narendra Modiji because I can see in his speeches that he has a plan, from the point of administration and getting the nation together."
"I think he will take this country to another level. I would have voted for him even if he belonged to some other party," the 59-year-old said here Thursday at the L'Oreal Paris Femina Women Awards 2014.
Anupam believes that Modi's views show that he feels a sense of responsibility towards the nation."He is incorruptible. I have gone to Gujarat and have seen the kind of work he has done. I think if he comes to power, he will raise the bar of our country," he said.
Modi is the chief minister of Gujarat and is contesting the general election from Varanasi, Uttar Pradesh.