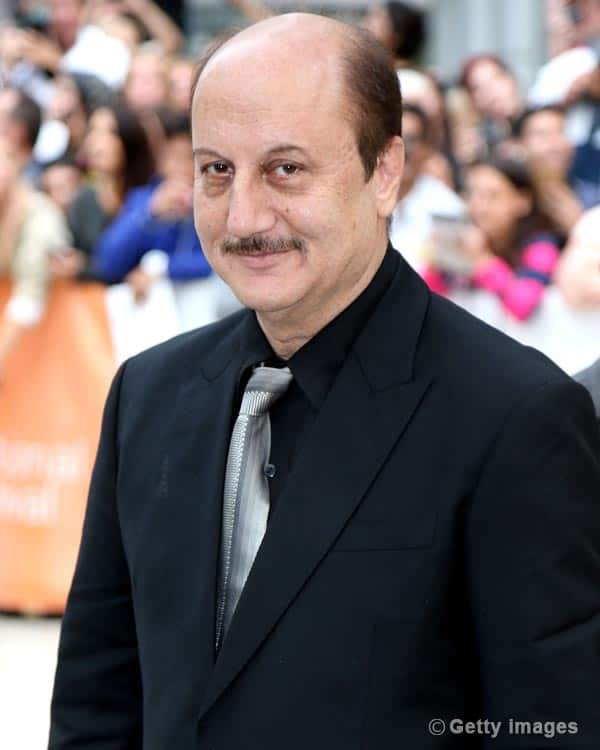 Low on wisdom? Then go find a seat next to Anupam Uncle, who will have a steady flow of wise thoughts flowing over you till you achieve a Zen-like state. A chat with the actor from Neeraj Pandey's recent film went somewhat like this…
On a hot afternoon, we met Anupam Kher in a large and empty tin shed in Film City, Goregaon. The actor, who was shooting for Indra Kumar's Super Naani, dropped in for a chat dressed in a red jacket, black shirt and with long hair (fake, of course) done in tiny braids adorned with innumerable colourful tic-tacs. Yup, he looked like a joker, without a red nose though. And nothing remotely connected to Special 26, his latest film. But Kher got straight to the point of the meeting – the success of Special 26 – spurred on by the dirty looks Neeraj Pandey kept throwing at him for his appearance, funky hair and all; at least, that's how Anupam describes it. And we started our conversation…..
Special 26 sequel?
The movie is applaud worthy. And we know you agree, readers. But does that hint at a sequel? "Right now the audience has appreciated the movie. And people even want to watch it for the second and third time. So at least let us enjoy that first. To quote what Akshay (Kumar) said recently: 'Abhi abhi toh delivery hui hai aap dusra bachcha paida karne ke bare mein soch rahe hain.' It's a great moment for us. I would like Neeraj to make a sequel so that we can all again come together." Anupam says with a naughty grin.
Why is Special 26 so close to Anupam Kher's heart?
The actor credits his khoobsoorti ka raaz to this film 'coz such movies, he believes, keep him alive. "I think the kind of years a film like Special 26 adds to your biodata is priceless. I always say that the movies that will be mentioned in your obituary for many years will be the movies that will matter. And that time, there won't be any mention of those Rs 100-crores." Ahem ahem. Are the BO collection chasers listening?
Love for first time directors
While Anupam ji believes in working day-in and day-out, he has a special corner of his heart reserved for first-timers. "I have loved working with first-time directors. Whether it was Neeraj Pandey, Karan Johar, Dibakar Banerjee or Ayaan Mukherjee, I was in their first movies," he says.
"I think any director who makes his movie for the first time puts in his whole life and passion into it. And it's wonderful to get infected by that passion. They have so much hunger." Kher hints that that's why he won't retire for 30 more years. "If someone like Neeraj or Dibakar keeps coming up, I will keep reinventing myself. It's wonderful to be working with new directors."
But there's a downside to it too, Anupam reveals. "Sometimes after they (first-timers) work with me as the lead in their film, they want to go ahead with someone else in their next. I can only wish them good luck in that case." He says with a wicked wink, "But I don't forget it." Watch out, you directors who moved on and left Mr Kher behind!
Mindless comedies…
Even after doing intelligent movies like Special 26 or A Wednesday, why does Anupam Kher want to be part of mindless comedies like Apna Sapna Money Money or Kyaa Supercool Hain Hum? "Mindless comedies are part of my life. My journey is complete because I do mindless roles. I never said that I will do only intelligent cinema. To me, working every day is most important. I don't take myself so seriously that I do only a certain kind of cinema. Had that been the case, I would have not been sitting here. And since Saraansh, I would have done only ten films. But I think the journey is much more important than the destination." Ah… point taken!
Even so, there's the proverbial frustration attached to such mindless escapades that even Anupam with his enthusiasm for working can't deny. "I do get frustrated (doing mindless cinema), but I get money for it. That takes care of the frustration," he says with a grin. Well said!
With that, the actor who believes in keeping it simple and straight from the heart, signs off, his braid beads clicking wildly.