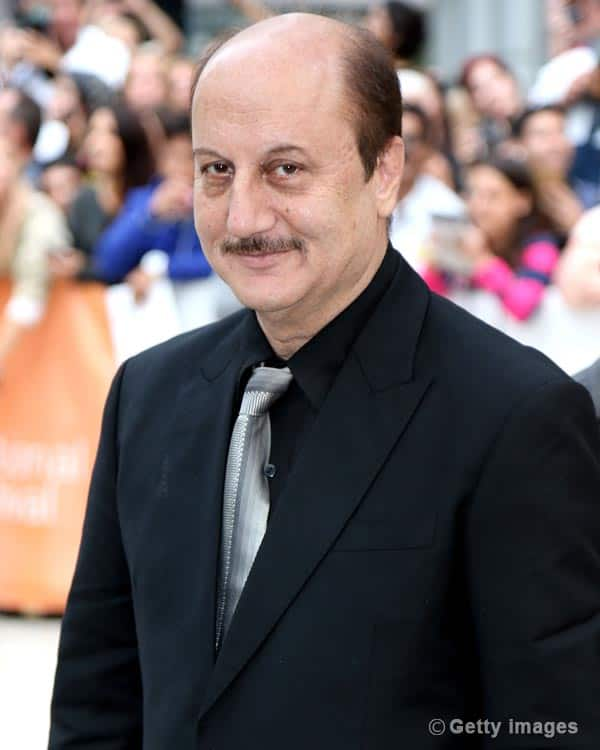 The Silver Linings Playbook actor is ecstatic about the honour by the City of Los Angeles. He will also attend a pre-Oscar dinner and show his short film to Robert De Niro
Bollywood actor Anupam Kher, who was recently seen in Oscar-nominated film Silver Linings Playbook, will be honoured by Los Angeles City Mayor Antonio Villaraigosa with a City Proclamation on February 26.
Anupam is excited to be in LA for the event. He said, "It is a big event because I am being honoured as an actor, and not only as an Indian actor. The Proclamation from the City of Los Angeles would be an endorsement of the fact that Asian actors are not seen as peculiar phenomena on a global platform. Of course, most of my films are Indian and I am an Indian actor. So I'd be representing my country in front of the city mayor," he added.
Grapevine says that the Silver Linings Playbook premiere was cancelled in India, as Anupam is not the main lead in the film. But the actor is unperturbed, as he is getting more attention and respect in LA. As part of the cast, he has been invited for the Weinstein Company's annual Oscar Nominees' Dinner on February 23. "Since all the Oscar nominees would be there, you can well imagine what the turn-out would be. I am looking forward to meeting the cast and directors of films like Argo, Les Miserables, Lincoln and Django Unchained. I think I am going to have quite a time in LA," added the 57-year-old.
Looks like Anupam's Hollywood career has just begun to take off after a rather lean phase. The actor was much appreciated in Bend It Like Beckham and went on to do Bride & Prejudice, The Mistress of Spices, American Blend, Hope and a Little Sugar and TV series ER. This year, he starred in Silver Linings Playbook and Midnight's Children.
The thespian, who has an acting school called Actor Prepares, has also directed a short film on his SLB co-star and famous actor Robert De Niro. Titled I Went Shopping For Robert De Niro, Anupam will show the short to the Hollywood actor and is hoping for a positive reaction. Good luck, Anupam!
With quotes from IANS