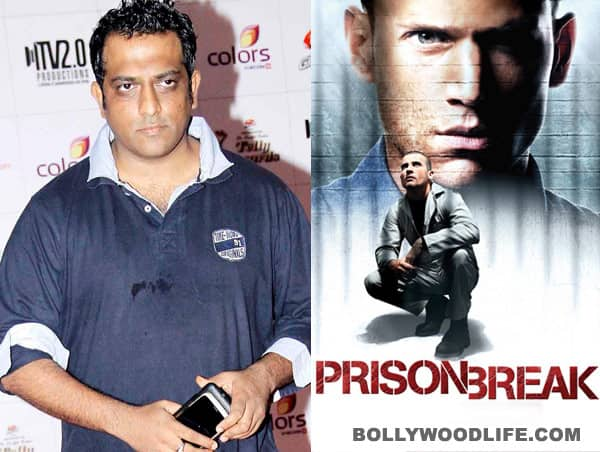 After Anil Kapoor's 24, rumours suggested that the international series Prison Break was the next to be adapted as an Indian TV show, but the Barfi! director has no hand in it, he insists
Anurag Basu may have started his career with daily soaps on television, but we doubt the Barfi! director has made any plans to go back to the idiot box. It was reported earlier today that Basu had acquired rights to the international TV series Prison Break and intended to make the Indian version of it. OMG – what lies! And that's not us saying so, but Basu himself.
Anurag cleared the gossip out of his rumour dabba and denied having anything to do with the series or remaking it for Indian telly audiences. "Me aquiring rights for "PRISON BREAK" ?? How?? when?? it's crazy!! ha ha ha !!" our man tweeted, and followed it up with a more emphatic "Me aquiring rights for "PRISON BREAK" for a television show?? How?? when?? it's crazy!!" This khayali pulao khabar gave us a big shock early in the morning, 'coz making an Indian version of the popular show would be nothing less than blasphemy – or so we believe, since we are huge fans of the original.
While we are not against adapting any international series – after all, we've copied movies before, right? – we do think that when there is no shortage in India for writers or stories, why must we ape the West? And there's another thing – though Basu insists in his tweet that he has no plans to remake PB for TV, could he be avoiding the matter of adapting the show to the big screen? We just had to wonder….!