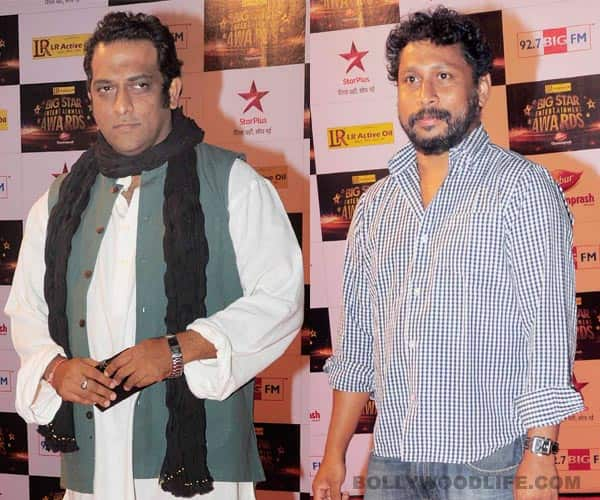 News is that the Vicky Donor director has an upper hand and there are chances of him wrapping up his film even before Basu's movie hits the floors
Reportedly, it's Shoojit Sircar who first decided to make a film based on the legendary singer Kishore Kumar almost five years ago. There were rumours that UTV would back the project. The filmmaker was really keen on the idea but the project didn't materialise for reasons best known to Shoojit and he started working on Vicky Donor and is currently busy with his upcoming project Madras Cafe. But the latest news doing the industry rounds is that Sircar's biopic on Kishore da is all set to go on floors by the end of this year.
Now, Anurag Basu story's – who's also contemplating to make a film on Kishore Kumar – is known to all. He announced two films, both starring Ranbir Kapoor and went on to make Barfi! first and is now said to be busy working on the singer's biopic. "I'm not very happy with the final draft of the film which is dedicated to Kishore Kumar saab. Some reworking needs to be done plus I'll have to sit with the members of Kishore da's family to discuss some things with them related to the singer," said Anurag when we spoke to him while he was promoting Barfi!.
According to some industry experts, Shoojit could be completing his film on Kishore Kumar first even before Anurag's film hits the floors. However while talking to a tabloid, Shoojit rubbished the reports thereby stating that he's not making a film on Kumar.
While Anurag has roped in Ranbir Kapoor for his biopic, we wonder who will star in Shoojit's film, if at all he's making one on the late singing superstar. In any case, since both Anurag and Shoojit are two immensely talented filmmakers, then why not two different films on Kishore Kumar? Like how we had multiple films on Bhagat Singh and Mahatma Gandhi! What say? Watch this space for more developments on Anurag and Shoojit's plans…