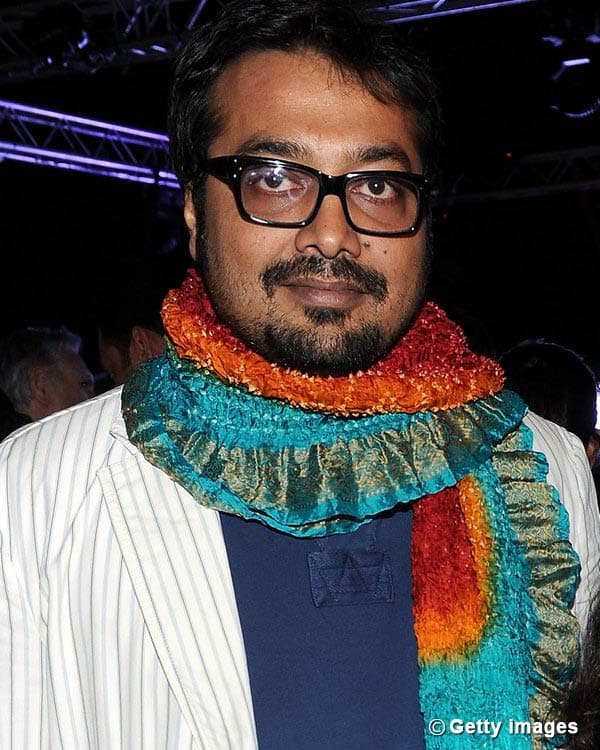 The maverick director chats about his latest film, Gangs of Wasseypur, before its UK premiere at the London Indian Film Festival 2012. The film made a splash at the Cannes International Film Festival, but will it work on a larger scale?
He's the vanguard of indie films in India. From being a fantastic scriptwriter to becoming a depressed filmmaker because his Black Friday was banned for years, Anurag Kashyap has grown to be the face of Indian cinema that stands out from the usual candyfloss, masala entertainers. He makes films that are hard-hitting and realistic and supports people who want to experiment with cinema – be it Imtiaz Ali and Rockstar, or Tigmanshu Dhulia for Paan Singh Tomar. Anurag's latest film – a two-part, six-hour marathon called Gangs of Wasseypur – was a hot favourite at Cannes 2012 and will be the first screening at the London Indian Film Festival tonight (June 20). The maverick director spoke to BollywoodLife on the phone from London…..
What egged you on to make a film like Gangs of Wasseypur and focus on a part of the country none of us knew?
Wasseypur is a unique place and the people there are also very unique. I found it all interesting to discover. Also, it excited me that there was a possibility to explore the mafia of north India through this film.
People are saying the film is Anurag Kashyap's Dabangg or The Godfather…
It is like Gangs of Wasseypur – and no other film. I am just excited it got made. And I am happy that people will get to see it and that there is such a strong buzz around it.
How did you go about casting for the film? There are some less known actors like Reemma Sen, Jaideep Ahlawat and Richa Chadda in it. Manoj Bajpayee is the only big name…
We held lots of auditions for three to four months depending on our requirement. For example, for Reemma's role, we were clear that we didn't want a gym-going girl. We wanted a small-town career woman who is lean, but not toned. There are no gyms in places like Wasseypur; there are only akhadas.
Even with the strong buzz around Gangs…, do you think it will be well-received in multiplexes in big cities?
It is a film about things that nobody has seen on screen. Hindi cinema has never seen anything like it before. Just like Dev.D or Gulaal or That Girl In Yellow Boots….
Are you going to release the film in Wasseypur?
Yes. The film releases at Ray Talkies in Wasseypur, which has also been featured in the movie.
You must be a hero for Wasseypur's inhabitants already! But didn't anyone object to using the town's name? No controversy?
No, in fact, the people there are very excited about the film. Only a particular person who has political aspirations has objected to the film.
We have been hearing about GoW for a while. Was it easy to sustain the passion for so long to make it?
We worked on the film for three years, including the script and the music. I feel we have made a better film than what we had expected.
What next? Bombay Velvet?
Right now I am looking forward to watching some films at the London Indian Film Festival. And after Gangs… releases, I'm going to take a break and sleep for a month. Bombay Velvet begins in April 2013.
Isn't a vacation in the offing with Kalki (Koechlin, his actor wife)?
I want to go on vacation, but that's after she finishes shooting for her assignments.