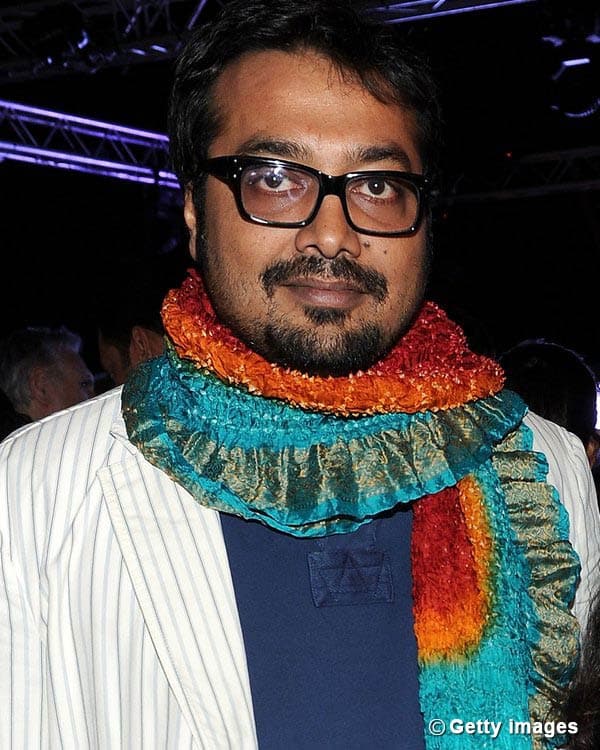 His directorial, Gangs of Wasseypur, has been selected for the Directors' Fortnight and his production, Peddlers, will be a part of the Cannes Critics Week
When it rains, it pours. And Anurag Kashyap is all set to reign over the prestigious Cannes film festival this May. His latest film as director, Gangs of Wasseypur, an epic tale of generational feud set against the backdrop of northern India's coal-stained badlands, has been selected for the Directors' Fortnight strand of the festival. The film stars Manoj Bajpayee and the new Irrfan, Nawazuddin Siddiqui. Anurag will also be thrilled that Peddlers, a film that's a searing look at the new Mumbai of today, has been chosen for Cannes Critics Week. It is produced by Anurag's company and is directed by Vasan Bala, who assisted him on Gulaal and Dev.D and was associate director on Michael Winterbottom's Trishna. Up and comers Gulshan Deviah (Hate Story), Kriti Malhotra (Dhobi Ghat) and director-turned-actor Nishikant Kamat (404) star.
It's going to be the year of Nawazuddin Siddiqui. Besides Wasseypur, he also stars in Cannes selection Miss Lovely. Yes, this is a bumper year for India with three titles in. Directed by Ashim Ahluwalia (John and Jane), Miss Lovely follows a pair of brothers as they make third-rate horror/porn in '80s Mumbai. Siqqidui plays one of the brothers.
In the midst of all the Cannes euphoria, let's not forget to pay tribute to one of the pioneers of Indian cinema, Maliampurackal Chacko Punnoose, popularly known as Navodaya Appachan who succumbed to cancer at 88. Appachan founded the Navodaya Studios. He produced south India's first 70mm film, Padayottam, a The Count of Monte Cristo adaptation with the dream Malayalam cast of Prem Nazir, Madhu, Mammootty and Mohan Lal. Appachan also made Thacholi Ambu, south India's first cinemascope film, starring another dream cast of Prem Nazir, Sivaji Ganesan and Jayan. But Appachan is best remembered for India's first ever 3D film My Dear Kuttichathan, dubbed into Hindi as Chhota Chetan. Encomiums are pouring in. Sadly, Navodaya ceased operating after the Kamal Haasan and Jayaram-starrer Chanakyan, directed by TK Rajeev Kumar. "I was asked to meet him after ad filmmaker Mathew Paul told him about my mono act performance at Muhamma, Alappuzha. If the meeting itself was a miracle, there was a bigger miracle in waiting. He handed over to me the glasses for three-dimensional cinema. Thus I started as an assistant to Jijo in My Dear Kuttichathan, India's first 3D film. He was brave enough to give me a film with a novel subject and Kamal Haasan, five years later, " Rajeev Kumar said. We salute the dearly departed man who has given joy to millions across India and was a towering figure in the south Indian film industry.