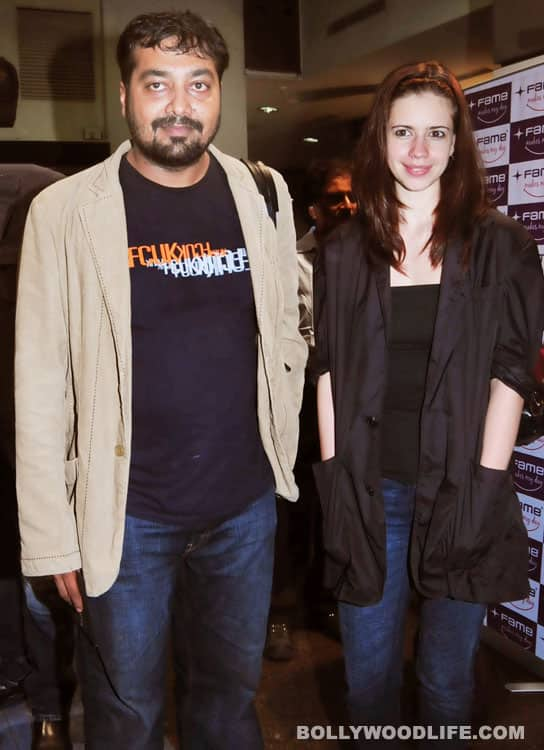 The director says that his daughter recorded and downloaded the mock movie awards show that totally ripped the GOW filmmaker and his wife Kalki apart
It is a well known fact that celebrities cannot take jokes well; especially when they are made at a public platform. Remember Sajid Khan was rebuffed by Ashutosh Gowariker at the Filmfare Awards a few years ago? Or even the time when Neil Nitin Mukesh got visibly upset at Shahrukh Khan and Saif Ali Khan for making fun of his name at another awards show.
Anurag Kashyap, however, took the sharp jibes aimed at him and wife Kalki Koechlin by a bunch of comedians at a mock awards show titled The Filmfail Awards (honouring the worst films) in great spirit. In a segment, the comedians almost lambasted Kashyap for producing the colossal flop, Aiyyaa. They also showed Anurag as a violence crazy director who wants to see murder, blood and bullets flying on screen, while Kalki is shown as a dumb blonde who gets all surprised and happy at the most random moments. The comedians even enacted Anurag telling Kalki to be happy as he has already indulged her enough by casting her in a couple of his own films!
And instead of huffing and puffing about the jokes, Anurag went ahead and posted on Twitter, "my daughter fell off the sofa laughing at you guys making fun of me at film fail awards.. Made my day..she even recorded the show from zee cafe.." The filmmaker is currently in Los Angeles for the Indian Film Festival of Los Angeles where Gangs of Wasseypur will be shown, along with Peddlers, a film Anurag has produced.