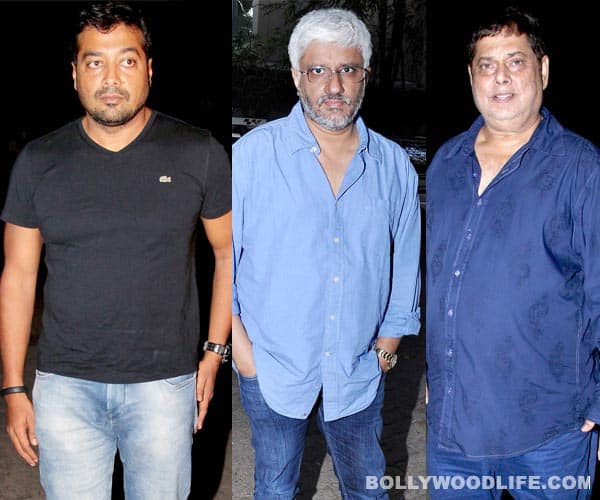 The Central Board of Film Certification has laid down many rules that most of the film fraternity doesn't agree with. Read on to know more…
In order to curb the directors who aren't following the implemented directives, the Censor Board has decided to delete partially objectionable scenes instead of blurring them. Not just 'objectionable' scenes "inappropriate" dialogues will also be muted in the films now instead of getting beeped.
Vikas Mohan the senior Vice President of the Indian Film and Television Producers Council said, "We have informed our members that due to non-compliance of suggestions by many filmmakers, the CBFC has stopped the practice of blurring objectionable visuals from now on. It means that if CBFC partially objects to a scene or part of a visual in a scene, it will no more be blurred but will be edited out completely.'' Films like Desh Ishqiya and The Xpose have come under the scanner in the recent past for not following the guidelines laid down by the CBFC. Filmmaker Vipul Amrutlal Shah was the most distressed by the Censon Board's decision and deemed the same as regressive. Comedy filmmaker David Dhawan thinks that with the onslaught of the new generation and the new cinema, a fresh set of rules need to be laid down. Anurag Kashyap whose films like Gangs of Wasseypur are known to have controversial dialogues and scenes, thinks that the rule about editing out scenes is random as blurring makes more sense.
On the one hand where filmmakers are resenting the Censor Board's decision, Hate Story 2's maker Vikram Bhatt feels that the rules must be followed and the directors shouldn't cheat. It is ironical because in the past Bhatt has been embroiled in a controversy with the CBFC over a song in his film.
We feel that the decision to edit out parts of the film just because they don't sit well with a section of the Board is senseless as many a times certain crucial plot details are revealed or the story-line is carried forward in those "inappropriate" scenes. Perhaps the Censor Board has a lot of growing up to do, hai na Bollywoodlifers?