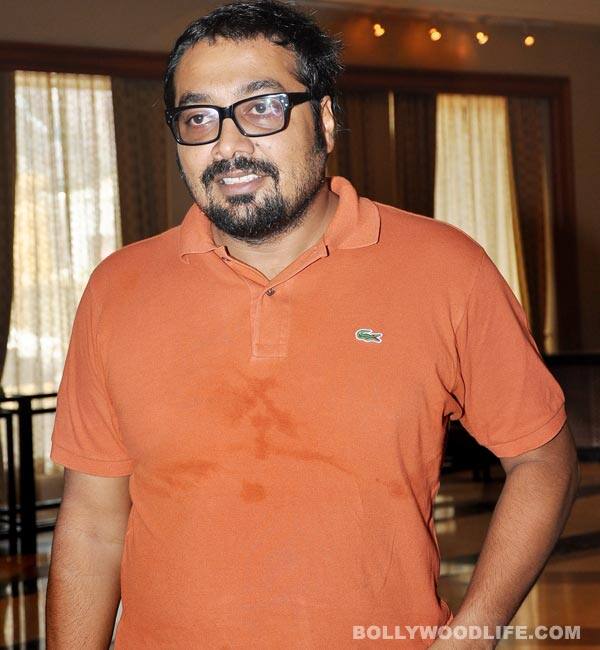 If you thought that Emraan Hashmi and Mahesh Bhatt's Koffee with Karan 4 (KWK 4) episode was snazzy, then here's the next one that promises some great quotable quotes
Anushka Sharma and Anurag Kashyap share the couch this weekend on Karan Johar's popular chat show. The promos show the guarded Ms Sharma blush and hide her alleged affair with cricketer Virat Kohli, the Bombay Velvet director however is at his candid best. Here's a look at what the not so politically correct filmmaker answered in his rapid fire…
Everyone from competing directors to about Bollywood stars like – Salman Khan, Deepika Padukone and Kareena Kapoor Khan can watch out for this episode.  Especially with confessions like this – 'I will lose his my virginity if I woke up as Salman Khan and check himself out if he was Deepika Padukone.'
The Dev D director also had titles for biopics on various actors from B-town. He would call a biopic on Amitabh Bachchan as 'Mein Amitabh Bachchan Bol Raha Hoon' while the Dabangg Khan's bio would be christened 'Bhai Till I Die', we likes! The filmmaker who will soon be directing Shahrukh Khan in a film felt that a film King Khan's life would be titled, 'The Outsider'.
Kashyap certainly looks up to Rajkumar Hirani and Dibakar Banerjee, for he said he would like to revoke their director's licenses. He admitted the real reason for this too, "I'm jealous of him (Raju Hirani), I'm absolutely jealous of him. Raju Hirani and Dibakar Banerjee." When Mr Kashyap was asked to complete this sentence 'Ram Gopal Varma is…' by Karan, here came the response that was least expected, he said, "Ram Gopal Varma was… not is."
Then came the part where the director doled some 'not so pleasant' advice to known faces of tinsel town. He wants Abhishek Bachchan to 'challenge himself', his Bombay Velvet actor Ranbir Kapoor 'to fall in love seriously', Nawab of Pataudi Saif Ali Khan "to not try and do what everybody else is doing, be himself' and his begum Bebo 'should not ask who is in the film, you should ask what is the film'.
Now this is one fiery rapid fire coming from a KWK 4 debutant, and we cannot wait to watch as Anurag Kashyap deliver it in his style on Karan show, hai na BollywoodLifers?