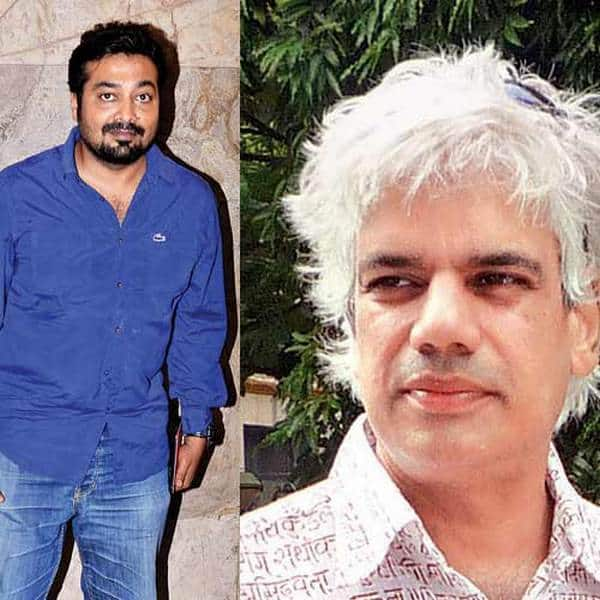 All is well between between the two filmmakers ahead of the Oscar Awards race
The hullabaloo over the selection of Gyan Correa's The Good Road as India's official entry to the Oscars appears to have finally settled down. The three-day attack on Correa's film from Anurag Kashyap and his supporters, over the rejection of the Kashyap-produced The Lunchbox, finally ended with a call from Kashyap to Correa yesterday morning.
Not only have the two sorted out their differences, but Kashyap has now offered to help Correa reach The Good Road to Oscar territory through the best route possible.
Says Correa, "Yes, Anurag and I have spoken. There was a huge amount of disappointment on their side, and shock and elation on my side. But on Tuesday I spoke to The Lunchbox director Ritesh Batra and yesterday, I spoke to Anurag. I sent a message that I wanted to speak to them and they both called. We are all going to put our best foot forward and make sure that The Good Road reaches Los Angeles fully prepared to fight the Oscar battle. Anurag has a lot of information on the process."
Some people will be surprised at this turn of events. Gyan says, "I am not a confrontational person. I abhor a lack of good manners in anyone. I reached out to them and they reciprocated. We need to forget our personal disappointments and victories and work to get that Oscar for India. It's a really really tough battle ahead at the Oscars this year, as the competition is really stiff. Fortunately Anurag has agreed to provide all his know-how. I genuinely believe that if we compete in the right spirit and if we work towards the same goal we stand a good chance."
Gyan adds that he is new to the ways of this industry. "I don't know how to touch people's feet and suck up to important people. But I know the spirit of camaraderie matters above all other considerations. My 14-year old daughter is a sailor, who competes furiously with her friends when sailing but when out of the water they are inseparable. That's the spirit I have learned from my daughter."
Text and photo: DNA