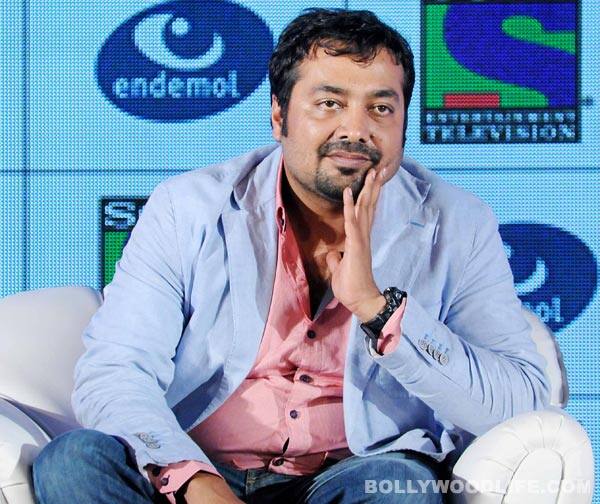 Cineswami talks about the Gangs of Wasseypur director's short films initiative with Viacom18
Sadly, we mean the film variety and not half pants. Short films in India are more usually than not given short shrift. At best they are seen as calling cards for emerging filmmakers who are out to prove that they can make feature length films. Vidhu Vinod Chopra made the shorts Murder at Monkey Hill and An Encounter with Faces with the latter going on to score an Oscar nomination. Anurag Kashyap made his debut with the 45-minute television short Last Train to Mahakali and his last release was Murabba – his short that was part of the Bombay Talkies anthology. His protégé Amit Kumar made the multiple-award winning short Bypass before going on to direct Cannes 2013 selection Monsoon Shootout.
Now, Anurag is back in the shorts business. Along with Viacom18, he has produced five shorts, directed by his acolytes. Gangs of Wasseypur assistant director Neeraj Ghaywan's The Epiphany, his second short after the award winning Shor, follows the story of a divorced couple on an awkward road trip where they are forced to re-examine the wounds of the past.
Dev.D assistant director Vasan Bala whose feature debut Peddlers played in Cannes last year and shows no signs of getting a release returns with GeekOut that deals with the subject of dual lives and posits that the Indian geek today is no longer that loser who sits in a corner. Another Dev.D AD Anubhuti Kashyap's (yes, she's Anurag's sister. No nepotism here.) Moi Marjaani is the story of a single mother in small town India who finds love on the Internet. Bombay Talkies AD Shlok Sharma's Hidden Cricket plays out like a Pepsi or Reebok World Cup commercial and should get him plenty of work in the advertising industry even if his upcoming feature Haramkhor starring Nawazuddin Siddiqui is a disaster.
And finally Gitanjali Rao, who won the Kodak Short Film Award in Cannes in 2006 for animated film Printed Rainbow, and then disappeared, returns with Chai, which "showcases the view of rapid change that India is going through and what it means to those people whose faces we never notice as we go along sipping our cup of everyday tea" according to the drivel that the producers sent to the media.
The shorts are part of the Ministry of External Affairs' 'India Is' web campaign and they premiered on YouTube on June 3. Of the lot, Chai has proved to be the most popular with more than 30,000 people having watched it to date. Hidden Cricket has over 23,000 views, The Epiphany and Moi Marjaani some 8,000 odd and GeekOut 6,000 plus.
Anurag's two cents on shorts: "Short films will redefine the future of Indian cinema and not some mainstream one whose fate is decided on a Friday night. In fact, shorts have already redefined it, so to speak and, are offering us perspectives that big-ticket cinema hardly does."
And that's the long and short of it.
ALSO READ: Anurag Kashyap and Rahul Bose tie up for a film | The Last Act movie review: A body and 12 theories