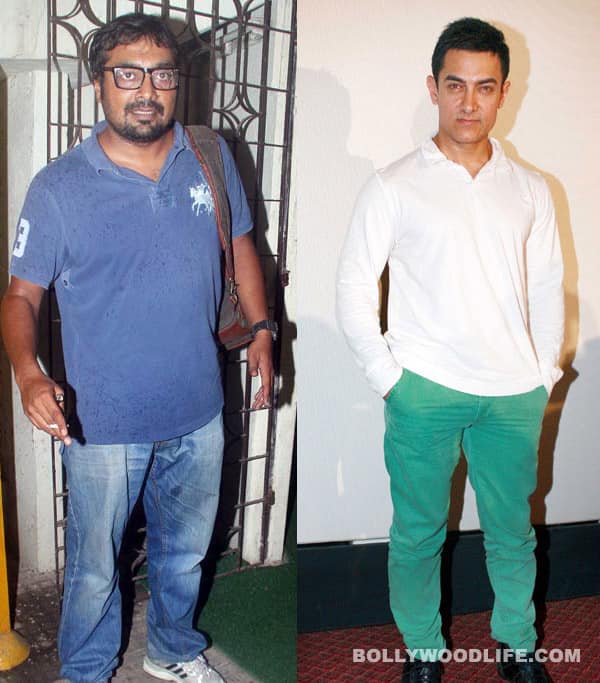 After receiving unprecedented critical acclaim for his film Gangs of Wasseypur, director Anurag Kashyap donned the hat of dialogue writer for Reema Kagti's upcoming thriller
After waiting for a long time to get Aamir Khan on board for his film Bombay Velvet, Anurag Kashyap finally decided to sign Ranbir Kapoor instead for the lead role. "He (Aamir) is a very busy man and I have waited long enough. I don't even know if he wants to do the film," Anurag said in an interview.
Reports floated down the grapevine indicated that Anurag was upset with Aamir. But now we know that all those noises were mere rumors. Everything is fine between the talented director and the perfectionist star. In fact, Anurag was roped in by director Reema Kagti to write dialogues for Aamir's much awaited film Talaash.
Farhan Akhtar, who is producing Talaash (with Ritesh Sidhwani and Aamir), was supposed to write dialogues for the film, but the Don 2 director got busy with his multiple projects – which is when Kashyap was invited to give his input. "Actually, Farhan has written most of the dialogues. But later they asked me to work on some extra parts when he got busy with Don 2 (2011) and other stuff," said Kashyap in an interview to a daily.
Directed by Reema Kagti, the story of Talaash is co-written by Zoya Akhtar. Aamir is playing a cop in this psychological thriller and now we know Anurag Kashyap has written dialogues for the film. With so many super-talented people working on Talaash, there's no wonder that this one is touted as the most awaited production of the year!