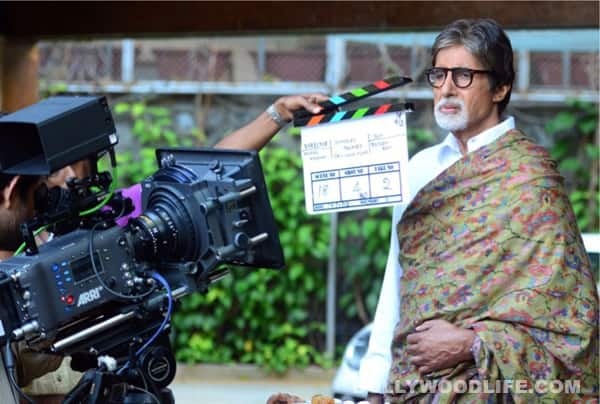 skip advertisement
The Amitabh Bachchan starrer comes to a standstill as the filmmaker and his unit members violate BMC norms
Little did Anurag Kashyap know that his 20-minute short film (which will be incorporated into Bombay Talkies along with three other films to be directed by Karan Johar, Zoya Akhtar and Dibakar Banerjee) starring his most favourite actor, Amitabh Bachchan will not start on a good note. Yesterday afternoon, on day one of the shoot, the super-excited filmmaker ran into trouble with the civic body while shooting at a park in Juhu.
Seeing Kashyap and his unit members violate the BMC rule, the residents of the area complained to the BMC officials who descended upon the venue and stalled the shoot. It's learnt that the Gangs Of Wasseypur director had permission to shoot only on the road outside the park, which is just a few meters away from Bachchan's bungalow – Pratiksha. But the government officials spotted the filmmaker's unit members inside the park – eating, chatting and ruining its premise. Not only this, Anurag's men were also using a room within the park for storing the production equipments without permission.
One of the BMC officials confirmed the incident, "Yes, we did halt the shoot. We confiscated all the utensils lying in the park that belonged to Kashyap's men who were not allowed to use the park. Anurag will have to forfeit his deposit because we had not given him permission to use the park in any way." On the other hand, executive producer of the film Shaan Vyas was quoted as saying, "There's some misunderstanding. Just because there was too much rush and chaos happening on the road, some unit members sneaked into the park at lunch hour."
So Anurag, the next time you intend to shoot in Mumbai and want it to be a smooth sail, please make sure you have all the required permission from the government authorities and see to it that none of your unit members violate any rule.