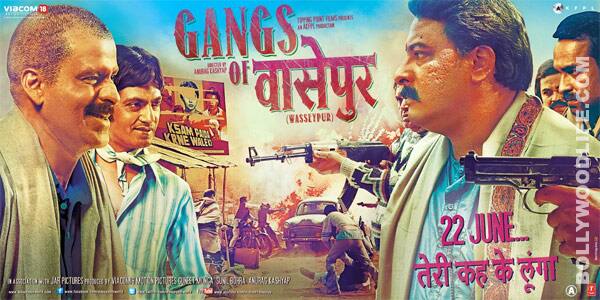 The ace filmmaker has finally received a distributor who is willing to showcase his mafia crime saga to the western world
Anurag Kashyap must be a happy man now. When he released Gangs Of Wasseypur he had informed that he didn't get good foreign distributors and therefore he was unable to show the crime saga to the rest of the world. But now his two-part mafia drama has got an arthouse distributor in Cinelicious Pic, who will not only release the film in Los Angeles, but also across North America. "Thrilled to announce that we've picked up Kashyap's epic crime saga Gangs of Wasseypur!" the distributor announced on Twitter.
If we recall Gangs Of Wasseypur chronicles the history of two mafia families who are fighting to get a hold of the age old coal mining business. The story will definitely be intriguing to Western audiences as it would be something different from what they have ever seen coming from Bollywood. It was due to the five and a half hour duration of the film that it had to be released in two parts, and even now the western theatres will have the two parts released back to back in two consecutive weekends. Many theatres have also agreed to screen the full film as a single movie.
Now that seems to be some great news for Anurag Kashyap. We hope the good relations with these distributors is maintained so that he could also get his Bombay Velvet released to a worldwide audience. Hai na peeps?