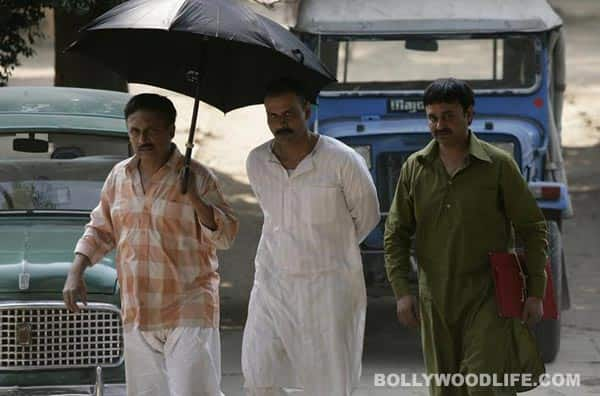 The director's magnum opus will premiere at the London Indian Film Festival in June
It's going to be the London riots all over again. No, we aren't talking about skinheads and losers looting trainers and Blackberrys in the name of protest. It's the hordes of Anurag Kashyap fans that are going to descend upon London's Cineworld Haymarket for the premiere of his latest opus, Gangs of Wasseypur, the opening film of the prestigious London Indian Film Festival.
The Festival is only in its third year and is already very high in the British prestige stakes, being supported by the likes of the BFI, BAFTA, Cineworld, Film London, the BBC and the ICA. More than prestige, the Festival has found an audience of thousands, boasting full houses across London, putting older but poorly organised competitors to shame and out of business.
Over to their purple prose: "Europe's fastest growing platform for Indian cinema returns to the Capital celebrating the burgeoning movement of alternative Indian cinema. The third annual London Indian Film Festival will run from 20 June-3 July, bringing to UK audiences a selection of cutting edge films from some of India's and the UK's hottest independent talents. Going way beyond Bollywood, these are films that challenge, shock, generate debate and present a more realistic view of India today in all its colour and diversity. The London Indian Film Festival includes a diverse range of World and UK Premieres and will open with Mumbai cult Director Anurag Kashyap's action-packed Gangs of Wasseypur. Based on true incidents, Gangs of Wasseypur is a revenge story set in the dynamic socio-political milieu of Bihar. Wasseypur is a town in the district of Dhanbad in the northern part of India. The film will have its World Premiere at Cannes Director's Fortnight. London Indian Film Festival's full programme will be released on 21 May."
Cary Rajinder Sawhney, Festival Director, who also programmes the South Asian segment of the BFI London Film Festival, says, "We aren't just showing Indian films for Indian audiences, but opening the door to the rich diversity of cinema in India today, to all audiences. Some of these films are kicking out the old stereo-types of Indian cinema, while the best filmmakers are starting to be recognised on the world stage, where they belong. It's great to be premiering these cutting-edge new films in London, during a year when the city is celebrating its cultural richness."
The celebration Sawhney is referring to is, of course, that tiny event keen BollywoodLife readers bored with the latest revelations about Salman Khan and Shahrukh Khan (gasp! They broke wind!) may have heard of. It's called the Olympics.