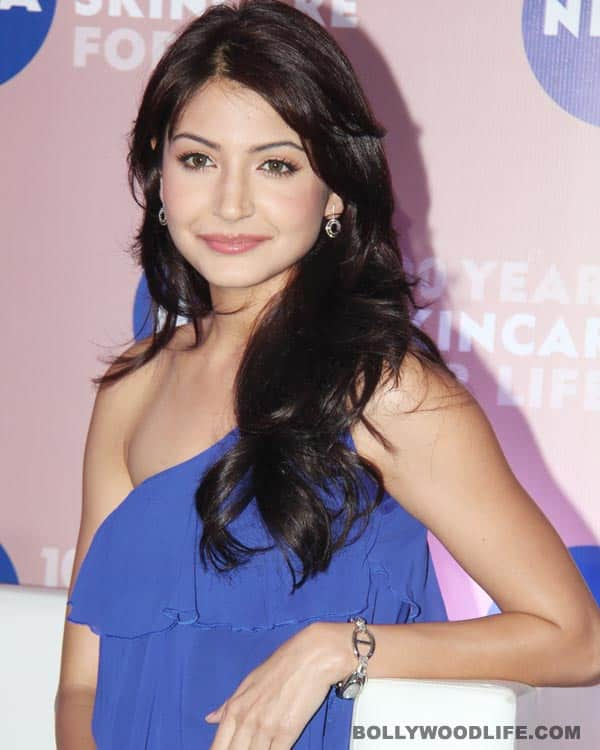 The Band Baaja Baaraat actor will play second fiddle in an untitled film starring Shahrukh Khan and Katrina Kaif
For those who thought that Shahrukh Khan and Katrina Kaif's upcoming untitled romantic film revolved around the love story between Kat, SRK and Anushka Sharma, here's a myth buster. Anushka, we hear, plays just an extended cameo in the film. A little birdie has chirped to us that Anushka agreed to play second fiddle because Aditya Chopra convinced her to do the role.
We also hear that Anushka's role is being modeled on that of Rani Mukerji in Veer-Zaara. Anushka plays a very attentive character in the film. She makes an entry only in the second half. It is quite surprising to know that the 23-year-old, who was appreciated for her acting skills in lead roles in Rab Ne Band Di Jodi and Band Baaja Baaraat, has agreed to play a not so extensive part. Why then the gorgeous babe agreed to play second fiddle?
Apparently, Anushka was a bit hesitant to play the role initially, but she could not say no to the offer from the banner that made her the star that she is today. It was Yash Raj Films that launched Anushka by casting her opposite Shahrukh Khan and also gave her meaty roles in delicious films like Band Baaja Baaraat and Ladies Vs Ricky Bahl. How could Anushka then say no to Yash Chopra, the king of romance.The huge plus of sharing screen space with Shahrukh Khan was too tempting for the gorgeous babe. What better way to be seen widely than to stand right alongside the Baadshah of Bollywood, even it's a two-minuter right Anushka?