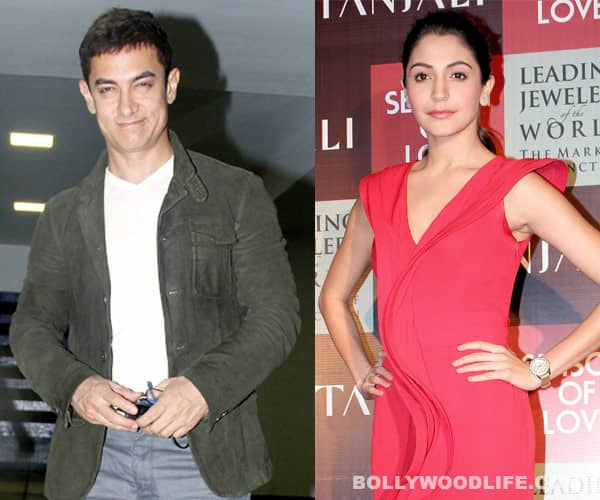 Rumours were doing rounds that AK will set the longest kiss record in P.K., but Ms. Sharma has denied such reports
Not so long time back, we were super excited when we heard that Aamir Khan and Anushka Sharma will share a long, passionate kiss in their upcoming film, P.K. Not just long, but the longest kiss in Indian cinema. And as we were happily looking forward to this sizzling kiss, Anushka rubbished all these rumours at a recent event! Deep sigh!
Anushka said, "This is silly. It's just gossip mongers. There are a lot of things to look forward to in P.K., but this will not happen." The actor even added that in order to make such a record, the filmmakers will have to watch all Indian films that have ever involved a kiss and shoot their kiss accordingly…
We wonder if this bubbly babe was trying to say that it would involve too much of efforts. Well, with Aamir Khan involved, does one really need to worry about the efforts involved?