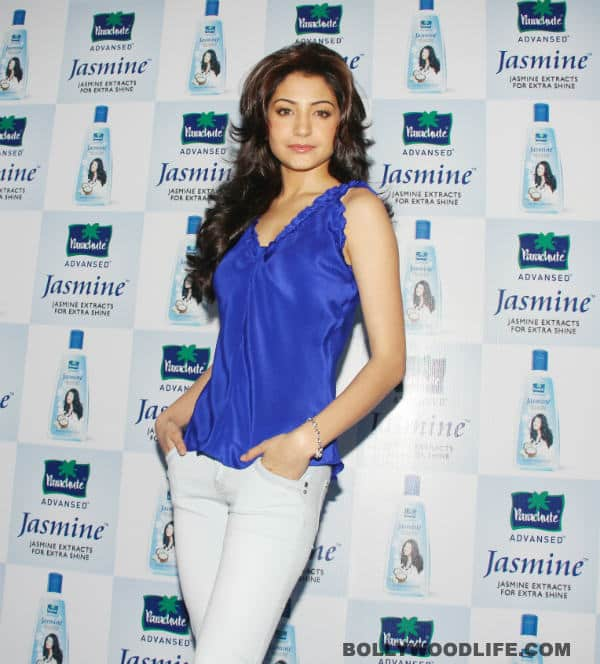 At least that's what the lady's PR personnel would like us to believe. But is that true?
A lot has been said about Anushka Sharma's relationship status since her alleged break-up with Ranveer Singh. And according to the grapevine, Anu has been sharing some quiet moments over a cup of coffee with her 4 am friend, Arjun Kapoor. Does that mean they are 'together'? Who knows!
"If I am talking to my friend Arjun in the middle of my shoot, what's wrong with it? But if the connotation of a 4 am friend is something else, then I don't want to talk about it," Anushka had said, while pointing out that she had shot for Matru Ki Bijlee Ka Mandola all through the night, and must've spoken to her 'good friend' then.
And now, the lady has tried to make her stand clear in this coochie-coo controversy through her PR personnel who says, "There is absolutely no truth to the story on Arjun and Anushka meeting at a coffee shop as Anushka was at home." Errr…really? "Anushka is very much single and not seeing anybody. She is busy with her film related work and many endorsements," Sharma's PR clarified. Ouch!
All this makes us wonder, why our chirpy actor is getting so touchy about such innocent rumours. Weird, isn't it? Anyway, for now we would like to believe the harrowed lady. But our curious mind begs to ask – with your upcoming movies Peekay and Bombay Velvet set to go on floors only next year, you can easily take time out for a harmless cup of coffee with Arjun Kapoor. Can't you, Anushka? Wink, wink.